Rajinikanth walks With Bear Grylls inside deep forests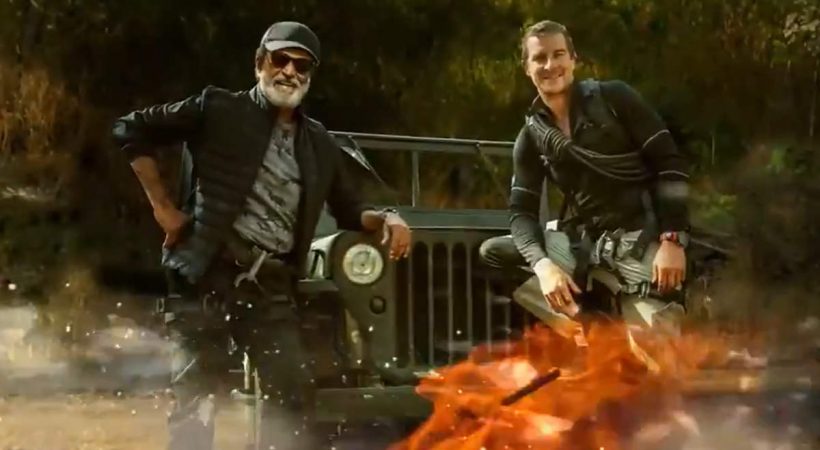 A promo video of Man vs Wild in which South Indian Actor Rajinikanth is accompanying the renowned Discovery Channel presenter Bear Grylls in the thick Indian forests is making waves in the social media.
Moreover, the Discovery Channel which telecasts this show on March 23 assures that the promo video is merely a sample and there are many interesting things in the original version.
Rajinikanth, who is immensely popular and has a large fan base in Tamil Nadu, thanked Gryll for providing him a chance to participate in this program.
Prime Minister Narendra Modi participated in the programme last year and those episodes were super hits with audiences across the world and the rating of the program went up sky high after the telecast. It was estimated that people from 180 countries watched on Discovery Channel showing Prime Minister Narendra Modi along with Bear Grylls walking in the deep forests of Jim Corbett National Park in Uttarakhand, which is known for tiger conservation.
Earlier, Discovery Channel had announced that after Rajanikanth, it would be Bollywood super star Akshay Kumar, who would be the next participant in the program.