Reliance's Jio Fiber to hit market with bundle of amazing offers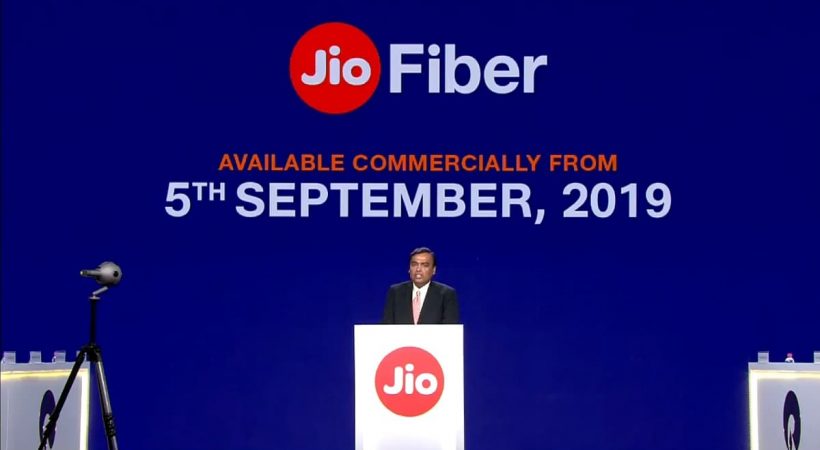 Jio Fiber from the Reliance, which is expected to be launched on September 5, will offer its subscribers amazing services including high-speed internet broadband starting from 100mbps, plus a bundle of other facilities, reports said.
Jio's digital set top box (STB) will offer ultra-high definition entertainment, virtual reality content, multi-player video conferencing, voice-enabled virtual assistants, interactive gaming, home security and smart home solutions.
According to a report in The Hindu, it would also offer a landline connection, access to its Internet of  Things (IoT) and free voice calls for life and unlimited international calling to the US and Canada at a price of Rs500 per month. Those who opt for Jio Forever annual plan are also offered a free HD LED TV and digital STB.
"Reliance will become a technology company with major focus on content to take on the Amazons and Netflixs of the world," Sanjiv Bhasin, executive vice president, told The Hindu.
Many reputed market watchers see the direct-to- home companies will be hard hit with the launch of Jio Fiber.
"With a disruptive concept under 'Jio first-day-first-show' of watching new movies on the same day as release, multiplex companies like PVR may face a multiple de-rating," the Bank of America Merrill Lynch (BofAML) says in its research note.
According to Goldman Sachs, India currently has 18 million broadband households, accounting for about $2.5 billion in revenue, and it forecasts Jio to reach 8 million subscribers in this segment by FY 23, contributing to about 6 per cent to overall Jio revenues.
Praveen Vikkath