Relief To H-1B Visa Holders Stranded In India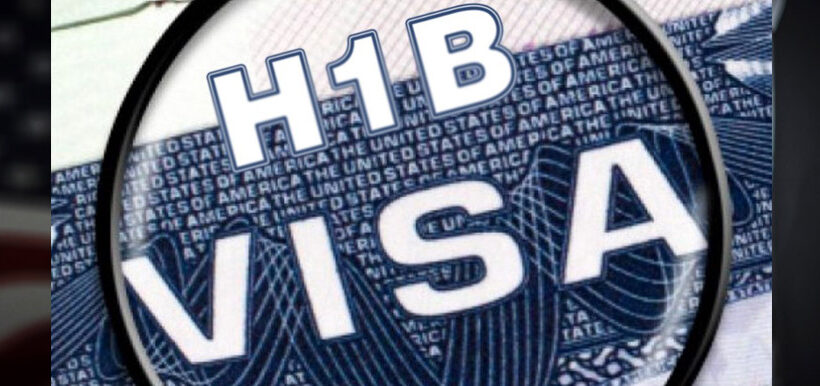 As a relief to the H-1B visa holders and their dependents stranded in India, a district court in the U.S has ordered  against the use of travel ban as an excuse to stop processing or issuing non-immigrant visas such as H-1B.
The new order by the U.S district court of Columbia will benefit hundreds of Indian H-1B holders and their dependents (such as spouses having H4 visas) who got stuck in India as they were visiting their family here. As the U.S stopped processing the non-immigrant visas they were unable to reach the U.S.
The order made by the district court of Columbia has come as the U.S decided to welcome fully vaccinated passengers to the country in November.
Those who were allotted H-1B through lottery system had also been in trouble as the non-immigrant visas were not processing due to travel ban.
Even though Judge James E. Boasberg did not order the US Department of State to immediately adjudicate the suit, he has ruled against the use of the travel ban proclamation as an excuse to refuse visa processing.
It was during the Trump era that the travel ban had come into force. Later, President Joe Biden extended the travel ban. During this time individuals who could claim 'National Interest Exemption' were allowed to travel to the U.S.
However, On April 30, Biden issued a proclamation allowing green-card holders who were physically present within India during the 14-day period preceding their entry or attempted entry into the US. But the president restricted the entry of non-immigrants.
It was during this time that  non-immigrant visa holders including Indian nationals who got stuck  abroad filed a lawsuit against Department of State for not resuming the processing of non-immigrant visa claiming travel ban as an excuse.
The plaintiffs said in the lawsuit that they had compelled to incur additional expenses and undergo unnecessary stress during this time as the department of state stopped processing of non-immigrant visas to 'schedule interviews or adjudicate their visa applications', or 'to issue the visas' as a result of the Presidential Proclamation.
The immigration lawyers who represented the plaintiffs welcomed Judge James E. Boasberg's ruling and called on the Department of State to abolish the national interest exemption program and resume the business of visa issuance around the world regardless of those entry bans.