Retired Indian Nurse who continued caring Covid-19 patients dies of coronavirus attack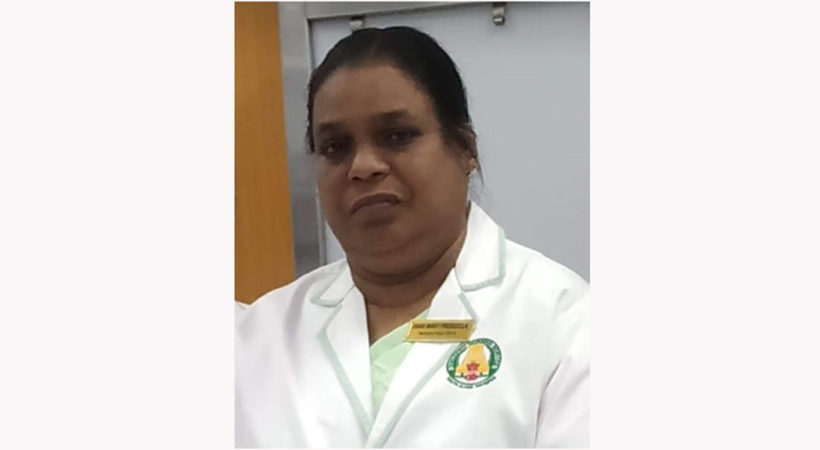 A Tamil Nadu Nurse who pursued her carrier after retirement to serve the covid-19 patients dies of virus. It is Joan Mary Prescilla, the nursing superintendent at Chennai's Rajiv Gandhi Hospital, who succumbed to death after spending days in hospital post retirement.  Acknowledging her sacrifice Tamil Nadu government has announced a compensation of Rs 5 lakh for Joan Mary's family but many have marked their objection as according to them the amount was not well enough for her devotion.
Joan Mary Prescilla was about to retire on March 27, but postponed it as her hospital did not have much staff to handle the large number of patients who were increasingly admitting there. However, on May 29 she tested positive of coronavirus and subsequently succumbed to death. Although she had been sick for the last two months, she was asymptomatic of corona infection.
"Joan was a dedicated nurse all her life and was always committed to serving the sick. The moment her hospital authorities asked her to stay for COVID duties post retirement she readily agreed and threw herself headlong in the service of the ill. As a frontline health worker, she was in touch with the ICU patients and those on oxygen support and ventilators. Despite protective gear and precautions, she ended up contracting the virus. Her demise is unfortunate but it's the best tribute to a woman whose sole mission in life was service," says Victoria Solomon, Joan's cousin, herself a nursing superintendent at another hospital in Tamil Nadu, which is among the 10 states with 80 per cent of India's over 1.65 lakh COVID cases, reports The Tribune India.
Victoria also says their whole family has had a tradition of nursing care with at least 10 people in the extended kinship currently in COVID care across hospitals.