Sadhguru offers relief through yoga to people suffering from breathing difficulties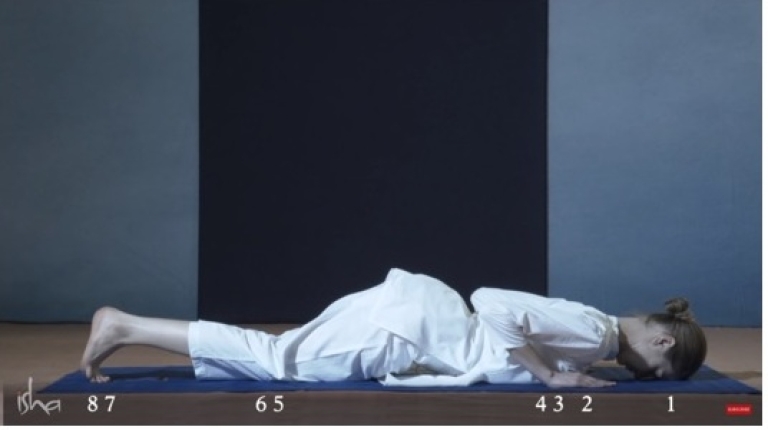 As the country has been reeling under the devastating second wave of Covid 19 cases , Isha foundation founder Sadhguru on his Youtube Channel has presented some yoga asanas which would give relief to people suffering from breathing difficulties and other related ailments. The Sadhguru presented Sashtanga, Makarasana and Simha Kriya which would help increase oxygen levels and boost immunity.
After hitting the second wave in the country, thousands of deaths have been reported due to breathing difficulties and decreasing level of oxygen. According to experts, these asanas are believed to be a panacea for these problems.
Sashtanga is an asana, or a yogic posture, in which the body is balanced on eight points in contact with the ground. "In this asana, the entire pulmonary system of the body functions in a unique way…. In this process, the forehead, chest, both hands, both knees, and the big toes touch the ground," Sadhguru explains.
"If you follow this regimen 4-5 times a day, your oxygen levels will definitely go up. Follow this with Simha Kriya so that your immune system functions much better," the spiritual master adds.
Simha Kriya, according to Sadhguru, strengthens one's respiratory and immune systems, enhances lung capacity and prepares one to deal with the present crisis in a positive manner. The Ministry of Housing and Urban Affairs recently recommended the "powerful" Simha Kriya to its staffers.
The three-minute yogic practice can be performed by anyone, including pregnant women and those suffering from chronic ailments or medical conditions like asthma, migraine, diabetes, high blood pressure and heart disease.
Watch Video here: