Saudia Airlines Introduces World's First Museum In The Sky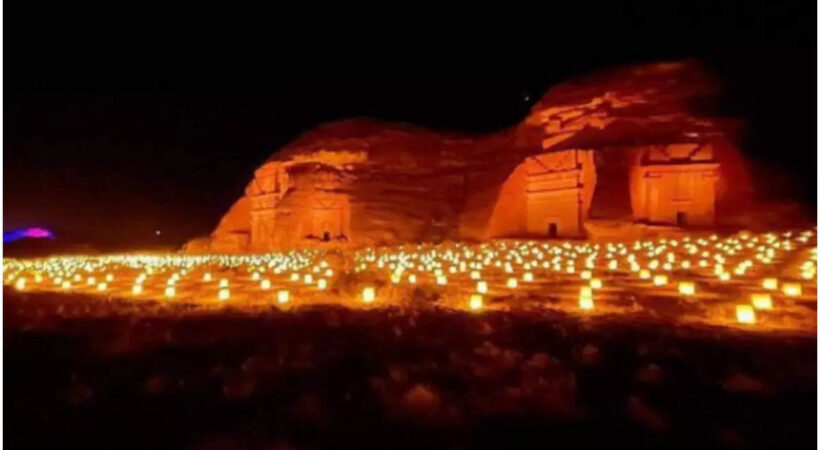 Surprising tourists and travelers, Saudi Arabia has introduced the world's first museum in the sky. It was an unique experience for passengers from Riyadh to Al-Ula on November 4, as they enjoyed the world's first 'museum in the sky'on Saudia Airlines, the flag carrier of Saudi Arabia.
Al-'Ula, is a city of the Medina Region in north-western Saudi Arabia. It is home to incredibly beautiful natural rock formations and canyons and ancient tombs which date back to more than 7,000 years. Al-'Ula is the Saudi Arabia's first UNESCO World Heritage Site. This ancient city also offers adventure sports options and cutting-edge art installations.
Saudi Arabia has decided to build AlUla as an archaeological destination for travelers and have entered into various collaborations to build supporting infrastructure. The Prince Abdul Majeed bin Abdulaziz International Airport, built as part of the development strategy of the Royal Commission for Al-Ula (RCU), and which was approved to receive international flights in March this year, has catapulted this heritage site on the global tourist map.
SAUDIA Airlines, in collaboration with AlUla, to highlight the latter as a living museum, organised the Museum in the Sky, where a replica collection of artifacts discovered in AlUla during excavations by archaeologists were on display on board the flight.
SAUDIA also launched the new In-Flight Entertainment System (IFE) channel, Discover Saudi Arabia, which enabled passengers to watch the Discovery Channel documentary movie – Architects of Ancient Arabia – a 2021 release full-length documentary movie produced by PowderHouse revealing that some of human civilization's first building blocks were set in place in AlUla.
According to Khaled Tash, Vice President of Corporate Communication, SAUDIA Group, "As the national flag carrier and Wings of Vision 2030, it is a privilege to showcase heritage sites and hidden gems of the Kingdom."
Archaeologist Dr. Rebecca Foote, Director of Archaeology and Cultural Heritage Research, RCU, introduced the documentary and explained about the artifact museum pieces.
According to a release from SAUDIA, the airline operates 32 weekly round trip flights from AlUla to Riyadh, Jeddah, and Dammam with capacity of more than 4.4 thousand seats.