Senate spending bill: U.S. officials could salvage unused green cards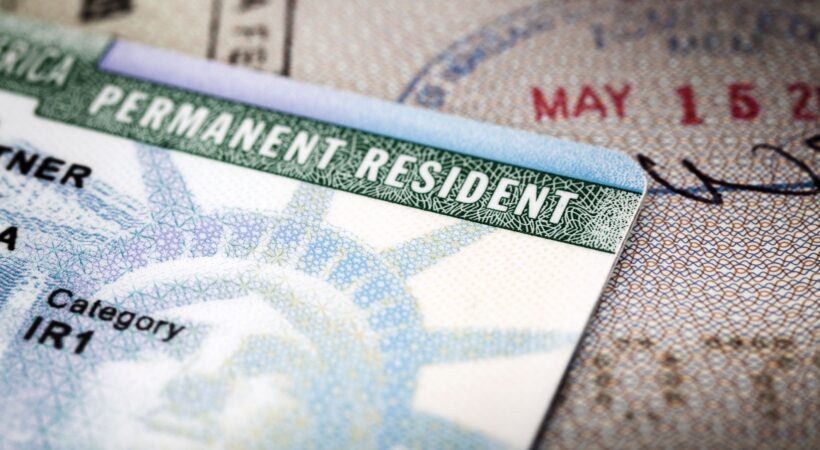 U.S. officials could salvage unused green cards from the past two years under a Senate spending bill released Monday, a Bloomberg report said.
According to the report, the proposal would allow U.S. Citizenship and Immigration Services to recapture family- and employment-based immigrant visa numbers from fiscal 2020 and 2021 that would otherwise go to waste after the agency was unable to grant applications fast enough because of the Covid-19 pandemic and bureaucratic delays.
"These changes would ensure that United States Citizens could reunify with their families and would help the economy by permitting employers access to necessary workers as the law proscribes," Bloomberg reported quoting a release from the Appropriations Homeland Security Subcommittee.
The provisions respond to broad frustration among green-card seekers stuck in yearslong backlogs. House Democrats included a similar provision in homeland security funding legislation (H.R. 4431) this summer. A broader fix that would recapture unused visa numbers going back decades is under consideration in Democrats' sweeping tax and spending legislation moving forward through budget reconciliation, the report said.
Critics complained, however, that the legislation misses an opportunity to save tens of thousands of employment-based green cards by using a calculation method that instead focuses on salvaging visas in the family preference category, the report said.
"It's a big disappointment" for those in employment-based green card backlogs, said David Bier, a research fellow at the libertarian Cato Institute, Bloomberg report said.
Overall, the Department of Homeland Security would receive $71.7 billion, which would be $65 million less than the president requested and $136 million less than fiscal 2021, according to the committee news release.
USCIS would get $487 million for fiscal 2022—a $359 million boost over what the mostly fee-funded agency received in fiscal 2021. Most of the money would go toward reducing backlogs and meeting President Joe Biden's goal of taking in 125,000 refugees in 2022.
Agencies tasked with enforcing U.S. immigration laws, meanwhile, would get funding cuts under the new Senate spending bill.
U.S. Customs and Border Protection, which is facing record unauthorized crossings at the southern border, would get $14.5 billion, a half-billion less than the previous year, and $80 million less than Biden requested. U.S. Immigration and Customs Enforcement would get $7.9 billion—about $40 million less than fiscal 2021 and $58 million less than Biden requested.
The proposed cuts are likely to fuel criticism from Republicans who say the Biden administration has been soft on border security and immigration enforcement within the country. Officials have reported the highest number of border encounters in decades this year.