Sharp increase in tourists to Ernakulam; Thiruvananthapuram in second position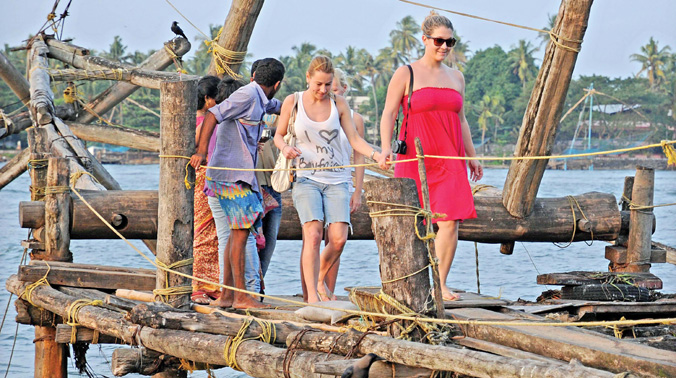 Thiruvananthapuram: For years now, Ernakulam is the favorite hot spot for both foreign and domestic tourist visiting Kerala. Few years back, Thiruvananthapuram that was a favorite among tourists, is now in the second position in both categories. Ernakulam has witnessed a sharp increase in the number of tourists in the last 10 years. Till 2017, Thrissur district was in the second position in case of domestic tourists visiting Kerala. For the past two years, Thiruvananthapuram has taken this position. Good connectivity in case of flights and comfortable travel facilities are considered the reasons for Ernakulam being a favourite among tourists visiting Kerala.
Most tourists from UK
Last year, the highest number of tourists visiting Kerala was from the UK. It was around 1,86,085. In 2018 it was around 2,01,258. It was the floods and Nipah that saw a dip in the number of tourists visiting Kerala. In 2019, the number of tourists from UAE was 1,09,859. In 2018, it was just 96,552. The number tourists from Tamil Nadu was 17,41,168 and from Karnataka it was 11,32,245.
Statistics of foreign tourist arrival to the state
| | | |
| --- | --- | --- |
| Year | Ernakulam | Thiruvananthapuram |
| 2017 | 4,53,973 | 4,20,719 |
| 2018 | 4,88,175 | 3,10,451 |
| 2019 | 5,22,232 | 3,10,451 |
Statistics of domestic tourist arrival to the state
| | | |
| --- | --- | --- |
| Year | Ernakulam | Thiruvananthapuram |
| 2018 | 34,46,889 | 27,12,387 |
| 2019 | 40,60,134 | 30,38,167 |