Shashi Tharoor M.P praises Prime Minister for enabling him to arrange Rapid Test Kits for Kerala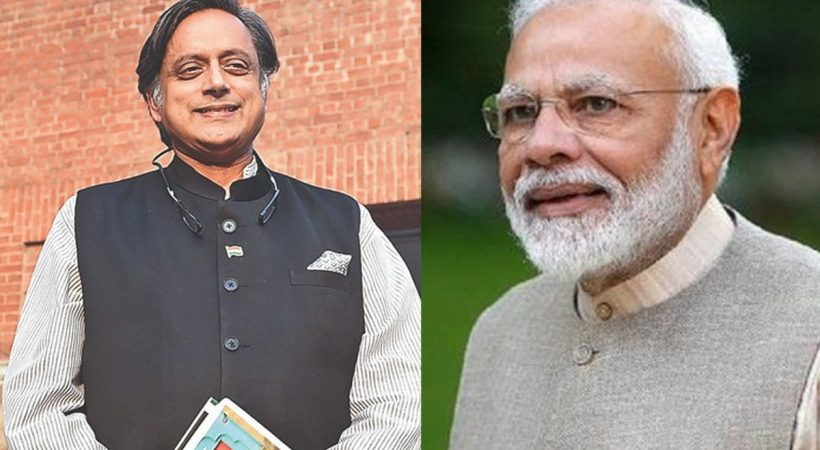 It was Congress MP Shashi Tharoor who was instrumental in getting Coronavirus Rapid Test Kits from Pune immediately after the cases in Kerala crossed 300.  Tharoor used his MP Fund for this purpose.  While, the public as well as Chief Minister Pinarai Vijayan himself praised Tharoor for this unparalleled work, Tharoor  is all praise for  Prime Minister Modi for  the appropriate and worthy action  he had taken to help him  in this regard.
In a Channel discussion, Tharoor recalled that there was no provision to buy movable goods using the MP Fund and it was under the instruction of the Prime Minister, that he could buy the equipment and bring them to Kerala.
There were also some restrictions in buying the required number of thermometers as the price was off limits of the MP Fund. However, Tharoor informed the PM about   the difficulties in a random chat after the Parliament session in the presence of the Lok sabha speaker.  After some time, the speaker called Tharoor and told him  that as a result of  the intervention made  by the Prime Minister, an amendment was made  to  change  the threshold value  of the  MP Fund  and  it would be rolled out  the day itself, Tharoor Said.
Thanks to the Prime Minister's intervention, Tharoor managed to order the kits from a Pune company, but as lockdown was in force, there was restriction in moving the goods from one city to another. With the help of the doctors working in Thiruvanathpuram Medical College, IMA , District Medical officers and Spice Jet Pilot Anand Mohandas. this  hinderance was also  overcome and  the kits reached Calicut and from there by road  they were taken to Thiruvanathapuram.
The kits are  indigenously developed by Indian scientists with ICMR clearance. The kits were manufactured by a Gujarati firm Mylabs.