She postponed her marriage to serve corona patients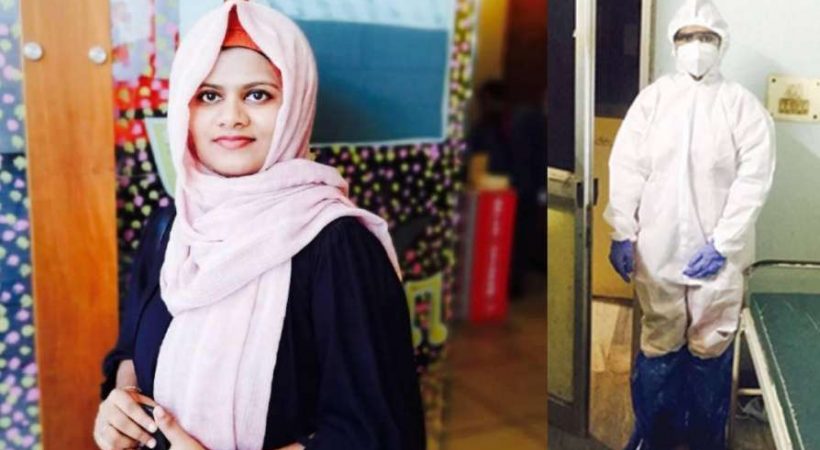 Karassery (Kerala, India): Her marriage was fixed and all arrangements for this dream day were done. But, she decided that marriage was not her priority now. Being a doctor, right now, what she wanted to do was to serve the corona patients.
This is Dr. Shifa M Mohammed. Her parents and in-laws understood her serving mentality and decided to stand by her and her decision. Thus, the marriage that was to happen on Sunday got postponed.
Thus, this young doctor who was soon be a bride is now serving in the corona isolation ward of Pariyayam Medical College.
Dr. Shifa who is completing her house surgency at the Pariyayam Medical College is the daughter of Politician and Kozhikode district convener of LDF, Mukkom Muhammed and teacher Subaida. Her marriage to Anas Muhammed, son of Valiyapoil Salib Khan and Sauda Beevi was fixed for March 29th. All arrangements for the marriage were made including printing of the invitation cards. It is at this time that the coronavirus outbreak happened and the nation-wide lockdown was declared.
Dr. Shifa expressed her interest to serve patients during this time and both families agreed to stand by her wishes.
Today, she is involved in treating patients at the corona isolation ward at Pariyayam Medical College hospital.