Siachen Glacier will be soon World-class trekking destination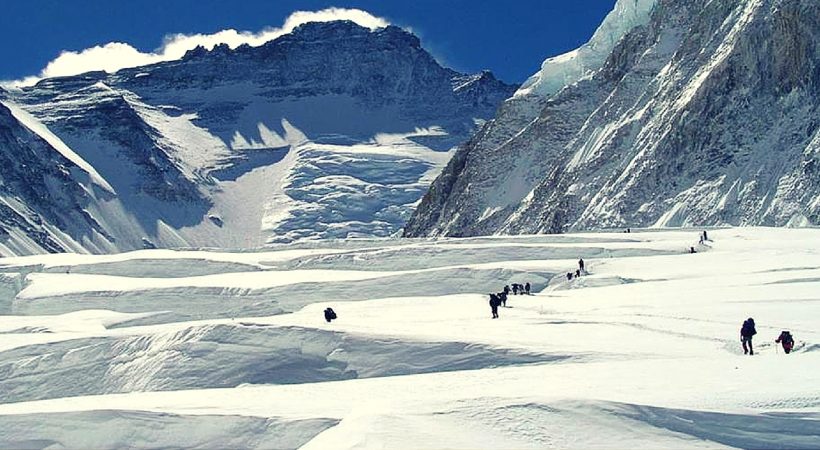 The Siachen Glacier, known as the highest battlefield on earth will  soon become the most sought-after destination for mountaineering expeditions.
The recent  proposal by the Army to reopen the Siachen Glacier in the Ladakh  region to tourists is heartwarming, especially for trekkers and those who like  adventure tourism.
The ice-covered  glacier touching the skies was once the favourite destination of trekkers before it was closed before tourists in 1984  due to a Pakistani attempt to dominate a strategic peak in the glacier overlooking Aksai Chin, which was under dispute between India and China.
India under the leadership of Prime Minister Indira Gandhi thwarted Pakistani machinations  through an army operation named "Meghdoot" and brought the region under the strategic control of Indian Army. It also stopped expeditions and tourists to the  ice-clad high altitude region.
The  proposal to reopen the Siachen Glacier   in the newly formed Union Territory Ladakh, which is separated from the state of Jammu&Kashmir, for tourism was made by the Army Chief General Bipin Rawat. The proposal is part of government plans for the development of the region.
The general perception among the people is that the plans would turn the Ladakh region to a world-class tourism destination, making it a major source of revenue.
The central government has already announced a Medical College in Leh, capital of Ladakh. It will definitely improve the health facilities here  apart from being a fine centre for medical education. The central government is also working on many other plans for the development of Ladakh.