Spectacular Thrissur pooram is cancelled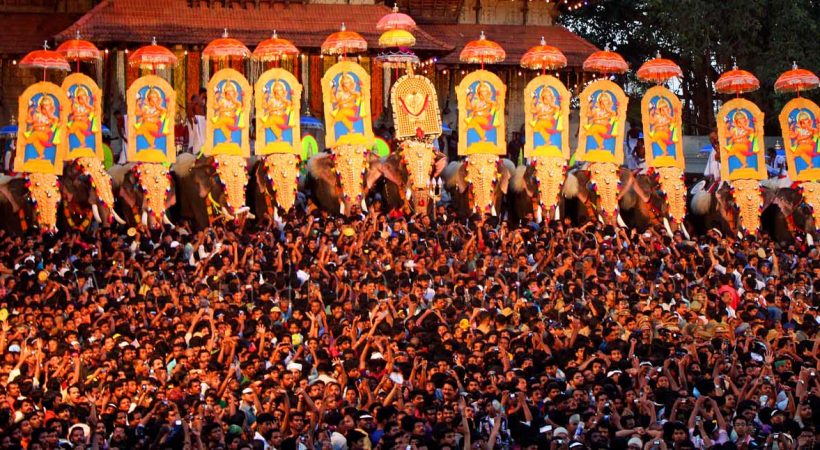 The much awaited world famous Kerala temple festival Thrissur Pooram has been cancelled disappointing thousands of its hardcore fans from across the world that unfailingly   converge on the Pooram ground every year to witness one of the most magnificent shows   on earth. The Pooram which falls on May 2nd has been cancelled because of the lockdown caused by the Covid-19 outbreak.
Considered  the 'Mother of all festivals' –Thrissur Pooram has been  a major tourist attraction too. Kerala's Agricultural Minister V.S Sunil Kumar announced the cancellation of the festival after  a decision  reached by the temple authorities.
Dating back to the 18th century, Thrissur pooram is famous for its unique elephants' parade. The sight of a hundred plus well-decorated elephants arrayed into a row enjoying the competitive performance of over 1000 artistes on different drums and other musical instruments is unforgettable. The show of changing umbrellas of different hues  and the fireworks literally create a frenzied mood throwing the  people into maximum  ecstasy. The fireworks last for many hours.
This is one of the biggest festivals in terms of participation as more than half a million people including natives and foreigners arrive here on the Pooram day to enjoy the ceremonies.