Supreme Court orders Centre and States to immediately arrange transport, food and shelter free for stranded migrant workers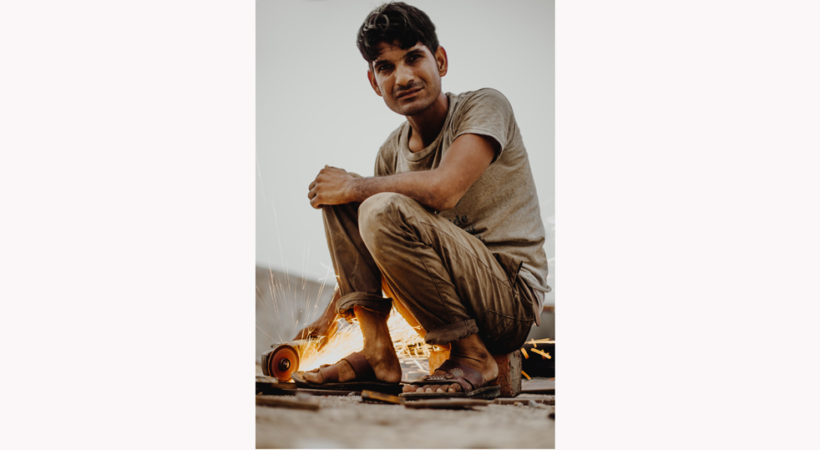 Photo by Pratik Gupta
In a crucial order, a three-judge Bench of the Supreme Court on may 26 mandated Center and the States to immediately ensure transport, food and shelter free of cost to the stranded migrant workers.The Supreme court also observed  that there have been "inadequacies and certain lapses" from the end of  the Central and State governments in handling the migrant workers crisis during the lock down.
The suo motu cognizance of media reports and actions from senior lawyers to intervene to protect the fundamental rights of the migrant workers was taken into consideration by the judges in their chambers.
The court recognized  that the "crisis is even continuing today with large sections of migrant laborers still stranded on roads, highways, railway stations and State borders". Effective concentrated efforts were required to redeem the situation, it noted.
The Bench led by Justice Ashok Bhushan said in a written order, "Adequate transport arrangement, food and shelters are immediately to be provided by the Center and the State governments free of cost. Although the Government of India and the State governments have taken measures yet there have been inadequacies and certain lapses".
It asked Solicitor-General Tushar Mehta to help the court and produce on record by day May 28 measures taken by the Center so far to mitigate the migrants' sufferings. It referred to newspaper and media reports on vulnerable migrants compelled to travel thousands of miles on foot or bicycles during the lock down. This was the time when this poor and deprived sections of society needed help from the Central and State governments to survive the harsh lock down.
"Newspaper reports and other media reports have been continuously showing the unfortunate and miserable conditions of migrant laborers walking on foot and cycling for long distances. They have also been complaining of not being provided food and water by the administration at places where they were stranded or in the way i.e. highways from which they proceeded on foot, cycles or other modes of transport," the court said.
It released formal notice to the Center, the States and the Union Territories and asked them to file their feedback  by May 28. It said the case was urgent.
"In the present situation of lock down in the entire country, this section of society needs succor and help by governments concerned. Steps need to be taken by the Government of India, State Governments/Union Territories in this difficult situation to extend a helping hand to migrant laborers," it added.