Surge in number of green card holders getting U.S citizenship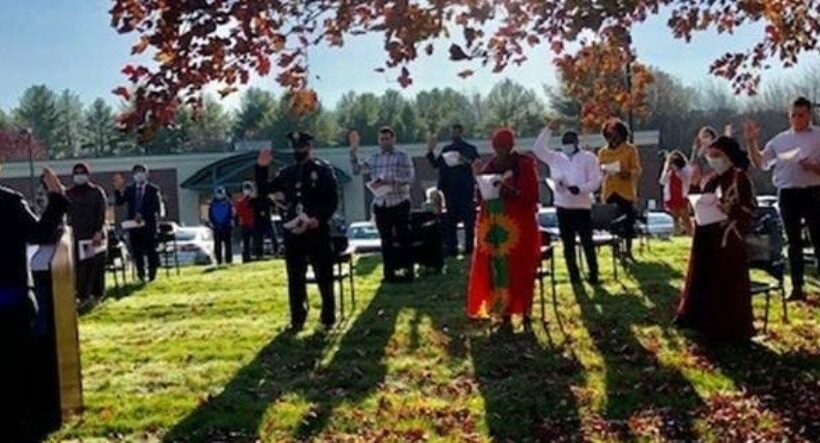 The number of green card holders getting U.S citizenship has increased. According to the U.S Department of Homeland Security Office of Immigration Statistics,last year, 8433593 immigrants  became U.S citizens-the highest number in 11 years, a report in The Wall Street Journal said.
Despite the hurdles including $725 fee and the citizenship test which has become tougher due to the new alterations made by the Trump administration recently, more people have applied for citizenship as it grants additional benefits, including the right to vote, the report said.
The surge in the number of applicants may be due to the expected fees increase which could have been nearly double in October. However, the proposed fees increase was postponed after some law suits came up.
This year, more than 23 million naturalized citizens were eligible to vote in the presidential election-making up roughly 10% of the nation's electorate the highest share since 1970-according to the Pew Research Center, a nonpartisan think tank based in Washington,D.C, the report said.
Approximately 6,25,000 green card holders have become citizens this year as of Nov.1, the report said.
According to the Washington Post,the new citizenship test unveiled by the Trump administration last Friday was found more tough than previous versions. The new test is longer, more nuanced and, in some questions, has a tinge of politics.