Tabliqi Jamaat chief urged believers to defy coronavirus lock down, reports Republic Tv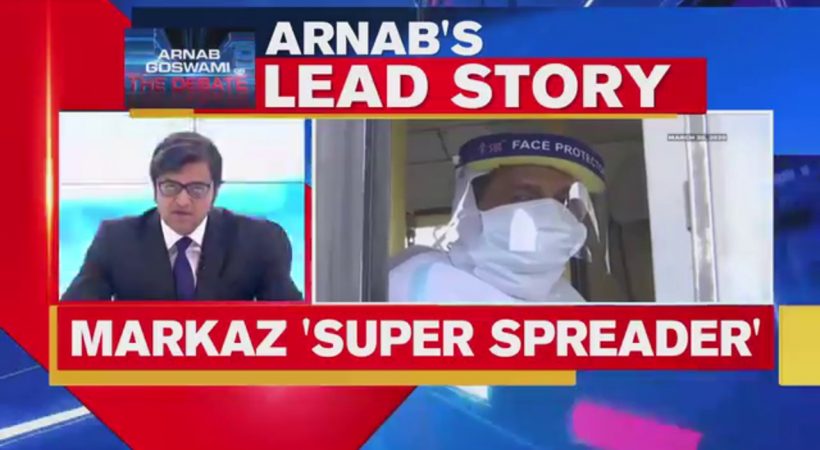 In one of their reports, Republic TV,
has claimed  that the channel has accessed a tape in which chief of Tabliqi Jamaat chief Maulana Saad at Delhi's Nizamuddin Dargah allegedly urged a religious group to defy coronavirus lockdown and come out to pray together to break the COVID-19 'curse'.
Releasing the audio clip which  calls for a defiance, Channel states that the voice in the audio  has not been verified as Saad's so far.
Earlier, unauthorized congregation of Tabliqi Jamaat in Delhi at the time of pandemic  was disrupted India's  covid fight as those who attended the meeting were freely traveled to different regions of the country.
The Tablighi Jamaat held a religious congregation at the New Delhi headquarters in the first week of March which saw the participation of more than 1,000 people. The participants included people from countries like Saudi Arabia, Malaysia and Indonesia where Covid-19 had already spread. At the end of the congregation, the participants left for various states and some of them later developed symptoms of Covid-19 that went unnoticed.
It was only after a 65-year-old man of Jammu and Kashmir died on Thursday that people understood the seriousness of the issue at hand. Later, states like Tamil Nadu, Telangana, Kerala and West Bengal too reported positive cases of the coronavirus.
And, overall, as on Monday, 20 people across states who were linked to the congregation had been confirmed positive for Covid-19 and as many as 1000 are under watch for disease symptoms.