'Thatteem Mutteem': Finally, it's time for a goodbye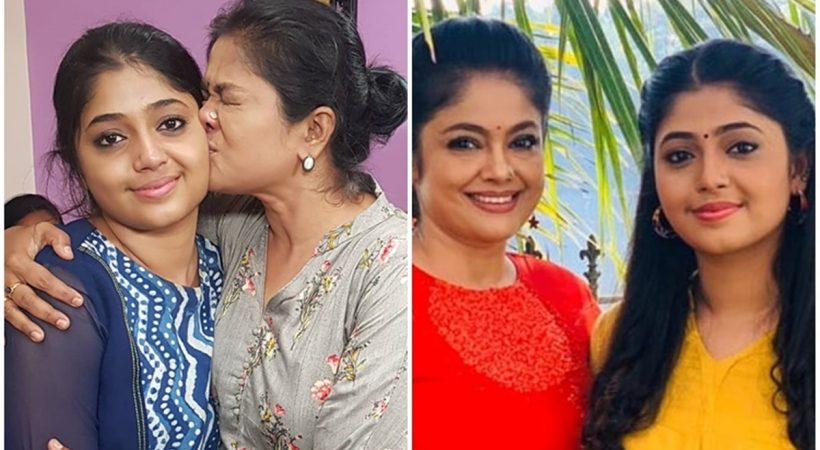 Mayavathi amma's family is close to the heart of all television viewers. KPAC Lalitha, Manju Pillai, Jayakumar Pillai, Bhagyalakshmi Prabhu, Siddharth Prabhu are some of the members of this family for the past eight years. Together, they experienced the ups and downs, happiness and sorrows in this small tele-serial family. They were indeed living their characters onscreen and so the departure of even one person weighs heavily on the others. Now, it is time for Meenakshi, the daughter of the family to say good bye. She is soon leaving the 'Thatteem Mutteem' family to pursue her dreams as a nurse in UK. Meenakshi is the character played by Bhagayalakshmi Prabhu who is actually a nurse by profession.
Her picture with her onscreen mother, Manju Pillai that was shared on social media has caught the hearts of viewers and has gone viral. Manju Pillai captioned the picture like this – 'We will miss you darling'. Bhagyalaskhmi's younger brother in the serial is also her real life younger brother too. This serial, that started telecast on 2011 November 5 has easily caught the hearts and minds of the viewers in this short time frame. It has also received the Kerala State Television Awards for the best family entertainment in the years 2014 and 2016.