The new version of Ford Ecosport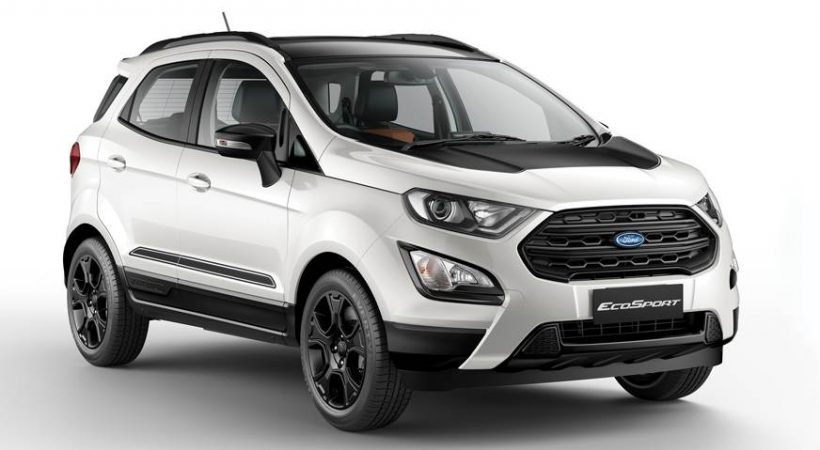 The thunder variant of Ecosport, which is the best-selling compact SUV model of Ford was launched recently. The new variant is similar to that of Top Spec Ecosport but with some changes in the design. The changes include dark inserts in the head lamp cluster, and the black treatment of the fog lamp bezel, grill and mirror.
The 7 inch blacked alloy wheel, dual tone bonnet, blacked roof and the deluxe of the door are the exterior changes and the interior changes would include The front seats, central console, door panels and Instrument panel are improvised with brown design and the car would also have 9.0 inch touch screen infotainment system and electric sunroof. The cost of new variant would be 10.48 lakhs and 10.68 lakhs for petrol engine and diesel engine respectively. Petrol engine would be able to provide 121 BHP power and for the diesel engine, it would be 99 BHP Power.   The new variant is available only in manual transmission.
Following the launch of the new variant, the company has also reduced the price of all Ecosport variants and the reduction ranges from Rs.14000 to 57000.
According to the new rates, the cost of the different variants of Ecosport would range from 7.69 lakhs to 11.33 lakhs. Earlier, it was between 7.83 and 11.90 respectively. The fall in the price of Ecosport could be attributed to the increased use of materials from the nation than foreign products.
Praveen Vikkath