The Rates For Covid-19 Tests At International Airports In India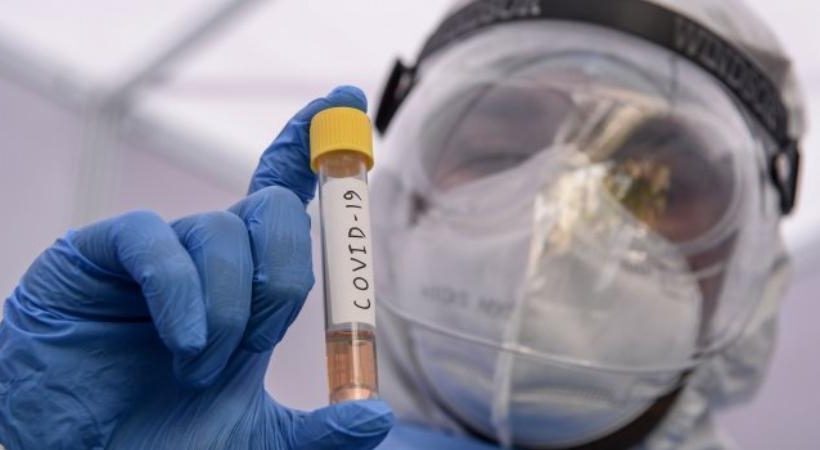 In an effort to curb the spread of newly found Omicron, India has recently made it mandatory for international passengers to take post-arrival Covid-19 test at Airports. Along with this measure international passengers are also required to perform following actions as per the new guidelines issued by the Indian Aviation Ministry.
Submit self-declaration form on Air Suvidha portal.
Upload negative RT-PCR report (conducted within 72 hrs. before the journey)
Post-arrival COVID-19 test at arriving Airport (self-paid)
Home quarantine for 7 days,
Re-test on the 8th day and if negative, self-health monitoring for next 7 days
Here is the rates of post Covid arrival tests at all international airports in India.
Mumbai Airport
Mumbai's Chhatrapati Shivaji Maharaj International Airport ( CSMIA) has recently revised the charges for the Rapid PCR test for COVID-19 at its facility to ₹3,900 from ₹4,500 earlier. The normal RT-PCR test costing Rs 600 per passenger is also available at the airport.
The CSMIA has set up 100 registration counters and 60 sampling booths, including 100 Rapid PCR machines.
Delhi Airport
As per the official website of Delhi International Airport, there is two types of Covid-19 testing options are available at the Indira Gandhi International Airport.
For an RT-PCR test, passengers have to pay ₹500 for the test. The test results take around six to eight hours.
While for a Rapid PCR test they need to pay ₹3,500 for the test and get the report in approximately 60 to 90 minutes.
Chennai Airport
Recently, the Chennai International Airport has also slashed the rates of Rapid PCR, RT-PCR test at airport W.E.F 00.01hrs of 08.12.2021.
The existing rate of ₹3400 for Rapid PCR test is reduced to ₹2900 & RT-PCR reduced from ₹700 to ₹600.
Kolkata Airport
Just like Mumbai and Chennai, Kolkata's Netaji Subhas Chandra Bose International (NSCBI) Airport has also reduced the prices of COVID-19 tests.
The cost of the Rapid PCR test has been reduced to ₹2900 from ₹3600 and the RT-PCR test now costs ₹600 as opposed to the earlier price of ₹700. The time for results for both the tests is 4-6 hours for the RT-PCR test and 30-45 minutes for a Rapid PCR test.
Bengaluru Airport
Bengaluru's Kempegowda International Airport is offering two types of Covid-19 tests, the conventional RT-PCR test, which takes the most time (nearly five hours to obtain results) is priced at ₹500, the Cepheid Gene Expert test (results expected in 25 minutes) costs ₹2,750 per sample.
Ahmedabad
As per the official website of Ahmedabad's Sardar Vallabhbhai Patel International Airport, a rapid PCR test will cost a passenger ₹2700. Pax will get the online payment confirmation, which needs to be shown at the registration desk.
Kozhikode
Earlier this week, the Calicut International Airport has announced that it has slashed the rates of a rapid PCR test to ₹1,580
Hyderabad
An RT-PCR test at the GMR Hyderabad International Airport costs ₹750 and a rapid PCR test costs ₹3,900. The airport has a designated lab, Mapmygenome to book and conduct the tests.
Goa
Goa airport has slashed the rates of Rapid PCR tests being conducted at the airport for international passengers with effect from December 9. The existing rate of Rs 3,200 per test is reduced to Rs 2,400
Airport-wise Covid-19 Test Charges In India
| | | | | | |
| --- | --- | --- | --- | --- | --- |
| S. No. | Airport | Cost of RT-PCR | Time | Cost of Rapid PCR | Time |
| 1 | Mumbai | 600 | 4-6 Hrs | 3,900 | 60-90 Min |
| 2 | Delhi | 500 | 6-8 Hrs | 3500 | 60-90 Min |
| 3 | Chennai | 600 | 5-6 Hrs | 2900 | 45-60 Min |
| 4 | Kolkata | 600 | 4-6 Hrs | 2900 | 30-45 Min |
| 5 | Bengaluru | 500 | 4-5 Hrs | 2750 | 25-30 Min |
| 6 | Ahmedabad | – | – | 2700 | 30-60 Min |
| 7 | Kozhikode | – | – | 1580 | 30-60 Min |
| 8 | Hyderabad | 750 | 4-6 Hrs | 3900 | 60-90 Min |
| 9 | Goa | – | – | 2400 | 30-60 Min |