They asked for a 'flower and got the Spring season'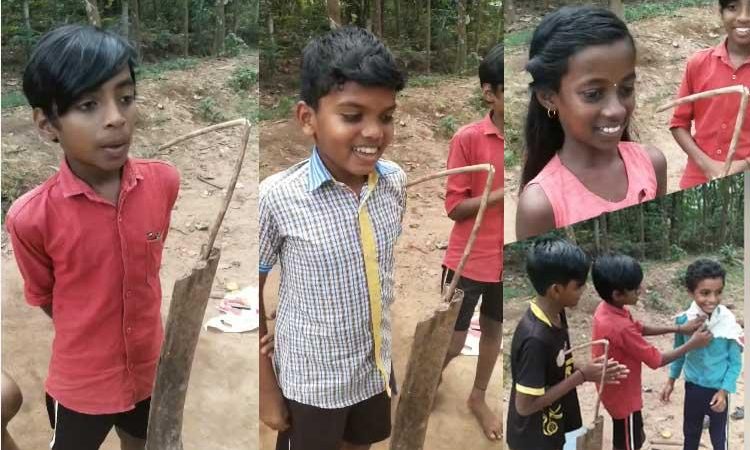 It has the flavour of a grandma story you might have heard in your childhood days about the poor child who gets rich overnight by the grace of God.
A video of a meeting convened by a group of children in  Malappuram, Kerala  to discuss about  the possibility of collecting fund for buying a football   went viral  on social media  and brought back a bundle  of fortunes  including a shower of footballs  and an offer to get trained by a professional  group.
It is indeed more than a wish come true for them. They never expected such a positive response from the public who never know them personally.  Now they are the proud possessors of not one, but so many footballs.  The responses were so encouraging and overwhelming. The children are now on cloud nine.
The first response came from none other than the head coach of Wake up Football Academy, Barcelona, who offered two footballs even though these children were wishing for a single one.

A peer group of football lovers called Shmeerian Football Group decided to conduct a selection camp for these children and those who get through the process would be given professional football coaching in a leading football academy in the country.
Malayalam film actor Unni Mukundan has also joined the well-wisher group by presenting a football and jerseys for these kids.
The video showing the kids' inability to bear the cost of a ball went viral fast   after it was uploaded on the social media by Sushanth Nilambur, one of the ardent supporters of the children back home. Sushanth and the children  were literally taken aback at the flood of offers in response to the video.
The video showed the children seriously discussing to buy a football, their inability to meet the cost and their decision   to save their pocket money to realise their dream.  What was most surprising  that the meeting looked like   a professional club meeting  The video also showed the children forming a committee and electing a secretary and  president  for supervising the fund raising.