They walked 40 km at a stretch, humbling a mountain and through thick forest to provide care to an Aadivasi woman writhing in labor pain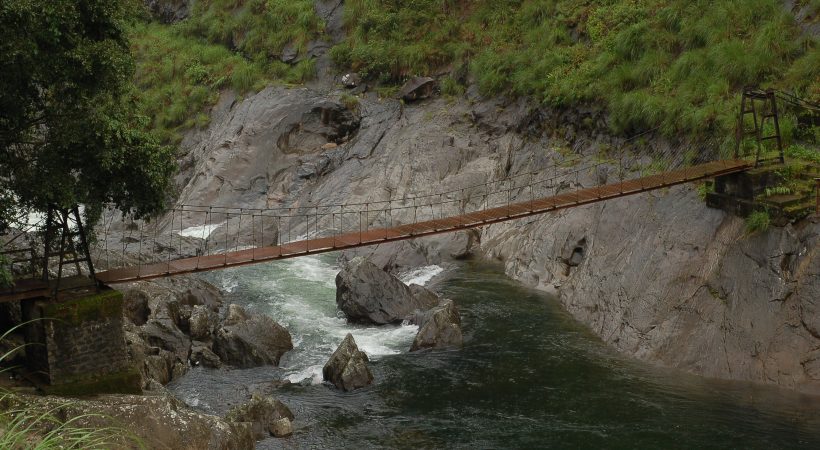 A team of doctors and nursing staff of the health department of Kerala, known for its dedicated service, took up another uphill task the other day to reach emergency care to a woman writhing in  labor pain  at her thatched hut in the deep forest, inaccessible to ordinary people. They  walked 40 kms  at a stretch humbling a  mountain and through thick forest to provide care to an Aadivasi mother and child.
It was Lakshmi , wife of Murukan  and her newborn daughter who  got the unusual help from the  medical team. Yet another feather in the cap of Kerala Health Department and its team.
The mother and  child who belong to the Kurumba community, dwell in the deep forest in Thutukki in  Palakkad district.  The woman was supposed to be shifted to the  hospital in advance by end of this month, but as  early labor necessitated the delivery  take place at their hut in the forest. On an emergency call, the team of four doctors and nursing staff rushed to the spot covering 40 km of  a difficult path through thick forest.
As the place was situated above 4000 feet from sea level and no proper road  to reach  there, the team  consisting of  Doctors Vineeth Thilakan, Ranjini, Mubarak, Anjali and the nursing staff  decided to  walk up the steep mountain and  through the dense forest. It took almost eight hours to reach the place.
After giving adequate initial care, the team shifted the mother and child to hospital in the city for more care.
It is reported that the mother and child are healthy and happy in the hospital.