Tirumala Tirupati Devasthanam sells 2.4 lakh Laddu Prasadam in 3 hours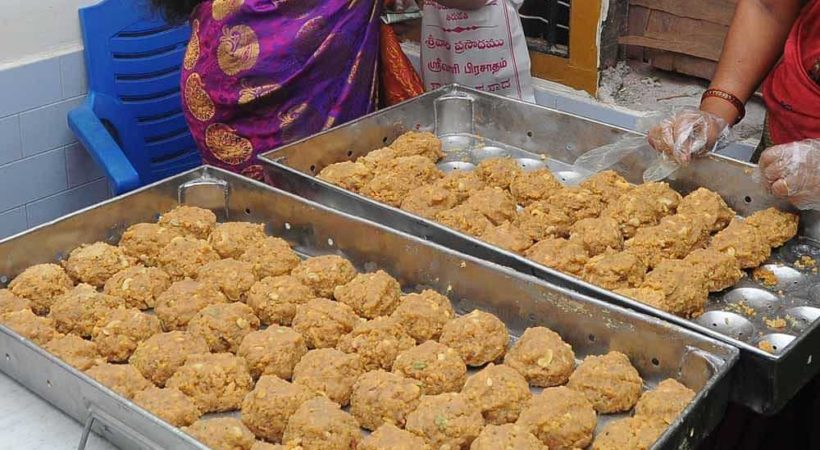 The Tirumala Tirupati Devasthanam temple, the holy  shrine of Lord Balaji, has on Monday sold 2.4 lakh Laddu Prasadam  across Andhrapradesh. The Laddus  were sold out in just three hours, the Hans India said.
Laddu is considered the most auspicious and favourite prasadam distributed from the temple to devotees of Lord Balaji. The TTD  had made arrangements to sell the Prasadam in 12 districts except Guntur, which is placed in the red zone due to lockdown because of Covid-19 epidemic. According to reports, the Prasadam would be available in Guntur also from the end of the month , when the lockdown will be lifted.
Another two lakh laddus will be taken to district centers on Tuesday. The Devasthanam has also plans to sell the Prasadam at Kalyanamandapams in all districts in the state till the commencement of Srivari Darshan, repots said.
There are also requests from devotees from Tamil Nadu and Telengana , reports quoting TTD officials said. The  TTD centers in Bengaluru, Chennai and Hyderabad are waiting for permission from the concerned state authorities for inter-state transportation of Laddus.