To be or not to be: Dhoni at a cross roads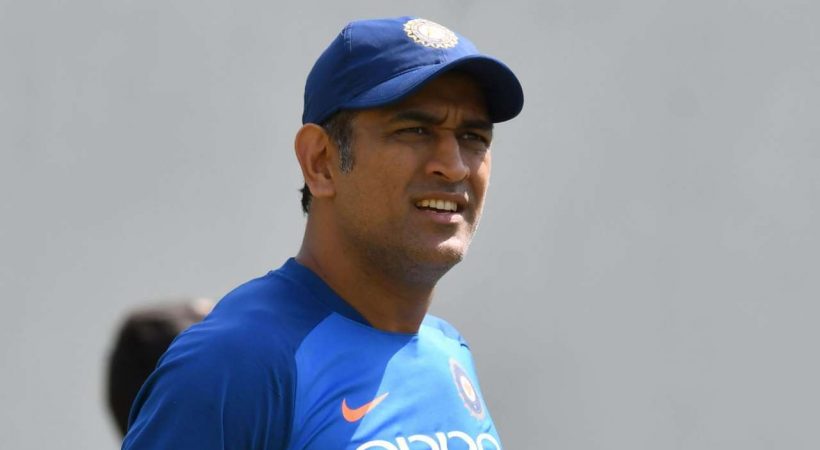 BCCI will decide cricket future of India's 2011 World Cup-winning captain 
Ever since India got knocked out of the World Cup2019 after the seminal against New Zealand, there have been innumerable contradicting reports in the media about former skipper MS Dhoni's future in international   cricket. He has been criticised left and right for his "sluggish batting" throughout the World Cup matches, especially in the semifinal. Many of the criticisms projected his "lukewarm" performance even when he scored 273 runs in eight matches, the highest by any Indian middle-order batsman as others, Hardik Pandya and Rishabh Pant scored 226 and 116 respectively.
This  star player who led India in winning many international matches  including World Cup in 2011,is at a cross roads today , totally  confused as whether to say 'quit" or continue in the team as a non playing wicket keeper, a groomer or a mentor or whatever you call it.
BCCI may announce the team for West Indies, where India is scheduled to play three T20Is and three ODIs, on July 21 and Dhoni's future in international cricket depends   on the discretion of the selectors.  Opinions are aplenty.  The Times of India has reported a source in the BCCI, "MS will not go to the West Indies. Going forward, he will not travel with the team within India or overseas as the first-choice wicket-keeper. Rishabh Pant will take over and there will be a grooming window for him until he settles down."
"For all you know, he could be part of the 15 but not part of the 11. This team needs a guiding hand on multiple fronts and wishing MS away is clearly unhealthy," the BCCI source told Times of India.
However, Dhoni is reported to have ruled out that he would be available for the West Indies matches.
As speculations galore about his retirement from cricket, some argue that he has got one more year to go at IPL and he should continue playing until then.
Currently, he is with Chennai Super Kings and as per the agreement, his three-year contract will end only next year.
"MS can't just walk away like that. The Super Kings ride on him and he's the franchise's backbone. Not just the Indian team, he has to oversee a transition there too. After all, it's been more than a decade-long association with them," those within the IPL fraternity told TOI.
The former skipper's childhood Coach Keshav Banerjee told Indianexpress.com in Ranchi that Dhoni could continue playing until 2020 ICC T20 World Cup. "Dhoni's current fitness levels show that he is good enough to play in the shortest format of the game. I think he can play in the next T20 World Cup and then take a call on his future," Banerjee said.