Today's announcements on economic package to help farmers, migrants: PM Modi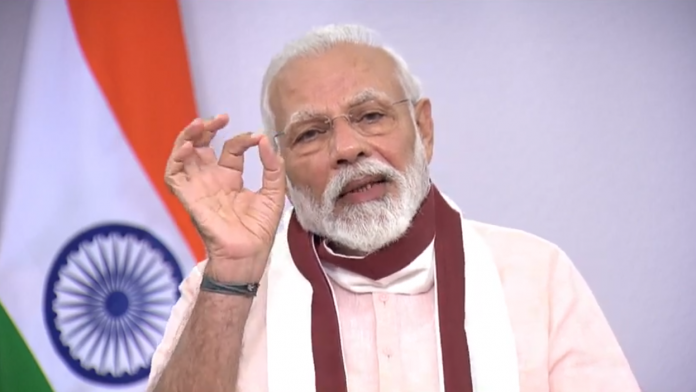 Prime Minister Narendra Modi has hailed the second tranche of economic package announced by finance minister Nirmala Sitharaman and said  the progressive measures would help the migrant workers and farmers.  He also said these announcements will boost the food security, credit to farmers as well as street vendors.
Today's announcements by FM @nsitharaman will especially benefit our farmers and migrant workers. The announcements include a series of progressive measures and will boost food security, credit to farmers as well as street vendors. #AatmaNirbharBharatPackage

— Narendra Modi (@narendramodi) May 14, 2020
Finance Minister Nirmala Sitharaman had earlier announced the second tranche of the Rs. 20 lakh crore 'Atmanirbhar Bharat Abhiyan' package with a focus on migrant workers, street vendors and small farmers. The announcement had come a day after unveiling a set of 15 relief measures related to MSMEs, NBFCs, real estate sector, etc.
It was Prime Minister Narendra Modi who declared in his address to the nation that Sitharaman would release details of the economic package, aimed at making India self-reliant (Aatma Nirbhar Abhiyan), over the next few days.
From the Rs 20 lakh crore, measures worth 15.57 lakh crore have now been announced, including the Rs 7.09 lakh worth of stimuli which was unveiled by the Reserve Bank of India and the finance ministry in the early days of lockdown.
Free food grain supply for two months for those migrants that are neither covered under National Food Security Act, 2013 or hold a state beneficiary card, technology systems being put into place to enable usage of ration cards for procuring food at any fair price shop in India etc. were some of the highlights of Finance Minister's announcement.
Hghlights of today's announcements: