Top 7 Vitamin-C-rich foods to keep your immune system strong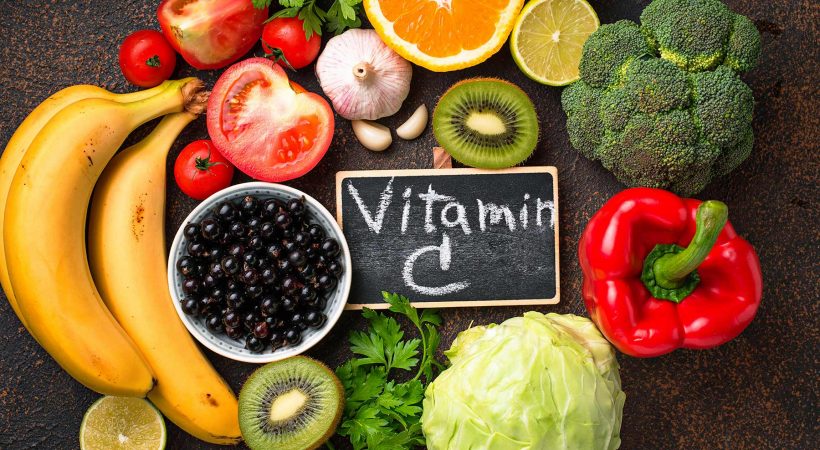 Between worrying about COVID-19 and the onset of springtime allergies, it's more important than ever to keep your immune system strong and protect yourself from any potential infections. One way to do that is by adding vitamin-C-rich foods to your daily diet.
Why vitamin C?
"Vitamin C is a potent antioxidant, most known for supporting your immune system," board-certified physician Bindiya Gandhi, M.D., tells mindbodygreen. The nutrient, also known as ascorbic acid, has been shown to enhance immune functioning.
The antioxidants in vitamin C help do this by reducing inflammation, fighting free radicals, and improving white blood cells. For an added benefit, vitamin C supports healthy aging by managing the effects of oxidative stress.
"It's important for cellular repair and collagen production," Gandhi says. "Because it helps in collagen production, it shortens wound healing and is a great barrier for skin health." 
The recommended daily dose of vitamin C, according to the U.S. Food and Drug Administration (USDA), is 90 mg in adult men and 75 mg in adult women and should not exceed more than 2,000 mg. While vitamin C can be taken in supplement form, it's also widely available in many fruits and vegetables. These are the top seven sources, according to the USDA's food data charts: 
1.
 Guava 
Guava is a vibrant, pink fruit native to Central and South America, as well as the Caribbean, often esteemed for its anti-inflammatory properties. Just 1 cup of guava contains 377 mg of vitamin C, according to the USDA.  Though this tropical fruit might strike you as summer produce, it's actually in season from November to April. If you want some inspo for how to use this sweet fruit, try enjoying it raw, tossed into a smoothie, or baked into gluten-free guava coconut bars. 
2.
 Red sweet peppers
Red sweet peppers, even the canned variety, are beneficial in terms of nutrition and flavor. One large bell pepper contains 209 mg of vitamin C, while 1 cup (or one serving) has 117 mg. You can use red peppers in a number of tasty dishes: One fun way to brighten your day is with this vegan rainbow sushi roll. 
3.
 Kiwi 
Physician and researcher William Li, M.D., calls kiwis a "grand slammer" food and says they activate all five health defense systems in the body: angiogenesis, regeneration, the microbiome, DNA protection, and immunity. With 74.7 mg of vitamin C, among other nutrients, like fiber, potassium, and antioxidants, they sure are a grand slam. 
4.
 Oranges 
Oranges are probably the first fruit that comes to mind when you think about vitamin C. The bright citrus contains 82.7 mg of vitamin C, as well as 120 grams of water to keep you hydrated. Not only are they delicious to snack on, but their refreshing aroma is thought to promote positive energy, according to ancient traditions. Make some fresh-squeezed orange juice with turmeric and ginger to enhance gut health and support immunity. 
5.
  Grapefruit
Grapefruits—unlike their sweet citrus counterpart, the orange—are bittersweet and borderline sour in flavor. While the taste can be divisive, those who enjoy it can reap nutritional benefits beyond immune support. In fact, half of one grapefruit contains 38.4 mg of vitamin C and 1.97 grams of fiber, which can help promote healthy digestion.  
6.
 Brussels sprouts 
Along with 72 mg of vitamin C, Brussels sprouts also have high levels of sulfur. Though good for the gut, sulfur often leads to bloating. To get all the health benefits without the discomfort, naturopathic doctor Kellyann Petrucci, M.S., N.D., recommends steaming the veggies, which makes them easier to digest. 
7.
 Broccoli
Just 3 ounces of broccoli contains 78 mg of vitamin C and trace amounts of vitamins E and K, iron, and the immune-supporting zinc. If you're craving comfort food right now, this vegan broccoli-cheddar soup should hit the spot.   
Add any of these vitamin-C-rich foods to your daily diet for a delicious, immune-supporting upgrade. Information courtesy: mindbodygreen(mbg)