Tourism and Ayurveda brings Nepal and Kerala together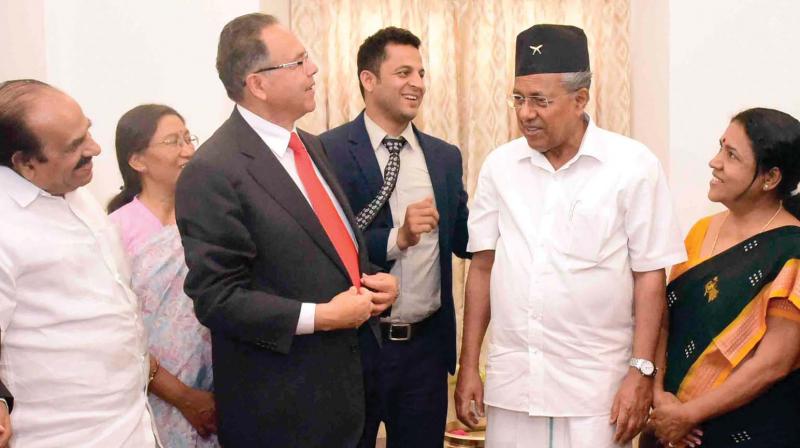 The former Prime Minister of Nepal Jhala Nath Khanal accepted the proposal made by Pinarayi Vijayan, the chief minister of Kerala, India in aligning with the state in the sectors of Tourism and Ayurveda. Mr. Khanal had made it clear that the Kerala model of development, especially in the sectors of health, local bodies and cooperatives would be of great help in developing a Nepalese model of development, which is a need of the time for the country.
He also explained some of the plans of the Nepalese government in modernizing the agricultural sector in the country. The proposal was initially put forward by the Chief Minister while a delegation led by Mr. Khanal called on him at the Cliff House in Trivandrum, Kerala
The Chief Minister's wife Kamala Vijayan, CPM state secretary Kodyeri Balakrishnan and politburo member M.A. Baby were also present at the meeting.