Trials of Ayurvedic medicines against Coronavirus within a week: Minister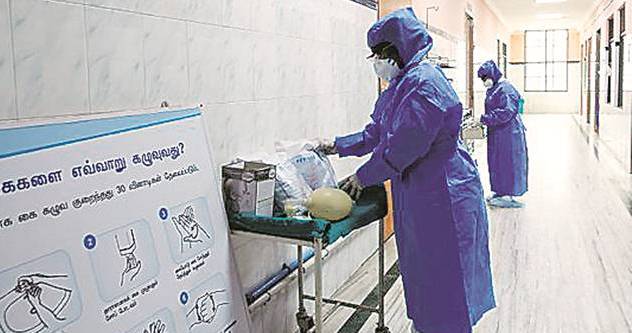 AYUSH minister Shripad Y Naik has tweeted that India is working on four traditional medicine formulations to treat coronavirus infection and the trials will start soon. According to the minister Ayush ministry is working with the council of scientific and Industrial Research in this regard.
The @moayush & the @CSIR_IND are working together on validating four Ayush formulations against #COVID19Pandemic and the trials will start within one week. These formulations will be tried as an add-on therapy and standard care for COVID-19 patients.

— Shripad Y. Naik (@shripadynaik) May 14, 2020
"I am sure and quite hopefull that, our traditional medicinal system will show the way to overcome this Pandemics," Mr Naik tweeted.
Union Health Minister Dr Harsh Vardhan had earlier informed that the clinical trials of Ayush (Ayurvedic, Yoga and Naturopathy, Unani, Siddha and Homeopathy) medicines on health workers and those working in COVID-19 high-risk areas had started.
"The clinical trials of Ayush medicines like Ashwagandha, Yashtimadhu, Guduchi Pippali, Ayush-64 on health workers and those working in high-risk areas has begun today," Dr Harsh Vardhan told reporters in Delhi as reported by ANI.
The Indian Council of Medical Research (ICMR) had also earlier informed that they started its mission in partnership with Bharat Biotech International Limited (BBIL) to develop a fully indigenous vaccine for Covid-19 .The experimental process in this regard would executed at ICMR's National Institute of Virology (NIV)  Pune, using a virus strain,the body has said.