Trump looks forward to 'big event'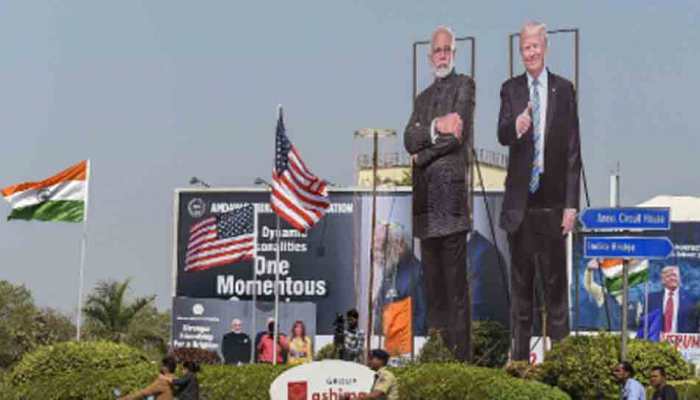 "Some people say the biggest event they've ever had in India. That's what the prime minister told me, this will be the biggest event they've ever had," US president Donald Trump told reporters at the White House before leaving for India  on Sunday. He said he committed to this trip a "very long time ago" and reiterated his close friendship with Prime Minister Narendra Modi saying the two of them "get along very well," the Hindustan Times reported.
Trump  will reach  Ahemedabad today morning beginning  his first state visit to India that will take him next to Agra and New Delhi, the report said. 
According  to the report, President  Trump retweeted a meme hours before taking off for India  showing him as the lead character from the 2015 blockbuster Bahubali — slaying enemies, romancing the leading lady. "Look so forward to being with my great friends in INDIA!" the president wrote with the retweet of the meme that  has gone viral.
The minute-long meme — titled "USA and India United!" — : has Trump's face superimposed on the leading character, who is fighting enemies, riding a horse, and riding a chariot with a character with first lady Melania Trump's face superimposed. 
Trump is accompanied by first lady Melania Trump,  his daughter Ivanka Trump and son-in-law Jared Kushner and several top officials from his administration.  They will be in New Delhi later in the day, via a stop in Agra.