U.K Supreme Court rejects Vijay Mallya's appeal, may be extradited to India soon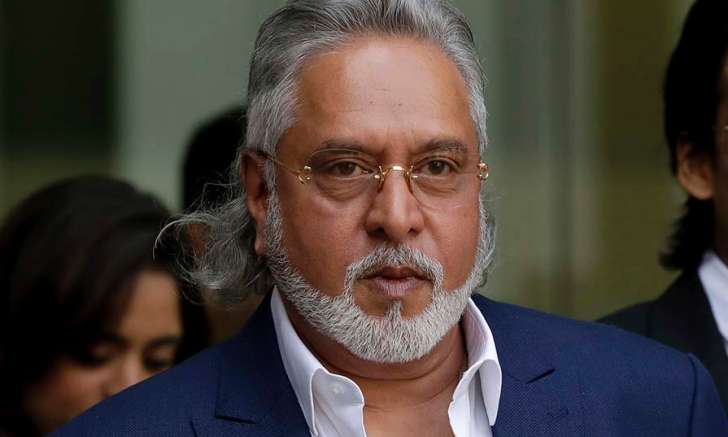 Being lost his final appeal in the UK Supreme Court, Indian liquor baron Vijay Mallya who escaped to U.K after defaulting the repayment of Rs 9,000 crore bank loan, would definitely face extradition proceedings. Now the ball is in the court of Priti Patel, Secretary of State for the Home Department , U.K, as the court mandated her to take decision on the matter about the extradition.
Vijay Mallya is to be extradited to India for fraud and money laundering charges against him due to the collapse of his defunct company Kingfisher Airlines.After his appeal against a Westminster Magistrates' Court extradition order was rejected by the London High Court, he was given a 14 day period to approach the Supreme Court only if there is a substantial point of law to be resolved. On the further proceedings on the 4th of May, his application stands dismissed as on Thursday.
According to the final decision lying in the hands of the Home Department and 'If everything goes according to the schedule, Mallya would be in India in less than 30 days,' as reported by NDTV sources.
However, Vijay Mallya can approach the European Court of Human Rights (ECHR) using the Article 3 of the European Convention on Human Rights, that the UK is a signatory, claiming that he would not get a fair trial and the detainment conditions will breach the above-mentioned right.
According to reports a 64-year-old businessmen's appeal was rejected on three accounts – hearing oral submissions, grant a certificate on the questions as drafted, and grant permission to appeal to the Supreme Court.
The London High Court had earlier found that Mallya had been accused of cheating Indian banks and then fleeing the country by defaulting the repayment of Rs 9,000 crore of bank loans taken by his Kingfisher.company. He had been arrested on 20th April 2017 by UK authorities.
The Indian investigative agencies have been pursuing the extradition of Mallya since 2016 through a legal battle in UK courts. Earlier, his appeal in a lower court and another appeal before the London High Court were rejected.
ON Thursday he requested the Indian government on twitter to accept his loan repayment offer and close this case. "Congratulations to the Government for a Covid-19 relief package. They can print as much currency as they want BUT should a small contributor like me who offers 100% payback of State-owned Bank loans be constantly ignored? Please take my money unconditionally and close." Mallya tweeted.
He has made several similar offers in the past.