U.S alleges China linked Hackers target Coronavirus research data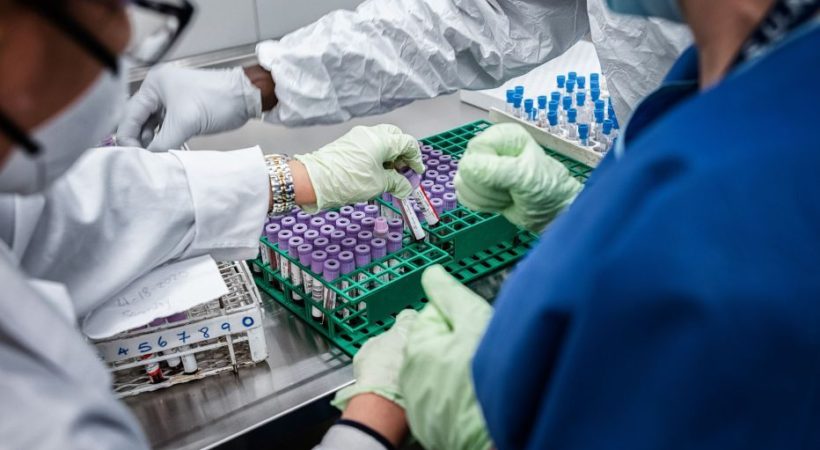 In a serious allegation U.S officials have accused China linked hackers aimed the U.S based organizations that conduct Covid-19 related experiments. They also warn both scientists and public health officials to be vigilant for cyber theft.
In a joint statement, the Federal Bureau of Investigation and the Department of Homeland Security said that they were investigating cyber theft at U.S. organizations by China-linked "cyber actors" that it had found "attempting to identify and illicitly obtain valuable intellectual property (IP) and public health data related to vaccines, treatments, and testing from networks and personnel affiliated with COVID-19-related research."
The statement provided no other details especially on the identities of the targets or the hackers.
However,the Chinese Embassy in Washington blamed the allegations as "lies."
"The FBI issued a warning based on presumption of guilt and without any evidence," the embassy said in a written statement, adding the U.S. accusation "undercuts the ongoing international cooperation against the pandemic."
In a separate statement issued earlier on Wednesday, New Zeland officials have also condemned the attempt to breach covid-19 based information from their organizations.
"We call upon all cyber actors to refrain from activity that may jeopardise national or international responses to the COVID-19 pandemic," said Andrew Hampton, the director-general of New Zealand's Government Communications Security Bureau.
Earlier, Reuters had reported the hacking attempts made by Iran linked spies at U. S organizations and World Health organizations to obtain some important data regarding Covid-19.
The allegation has come amidst the controversy that erupted on the Five Eyes intelligence agencies of the US, Canada, the UK, Australia and New Zealand dossier that has accused an experiment on Coronavirus was being conducted on a Chinese lab in Wuhan and China as well as WHO had earlier denied the virus could be spread between humans during the outbreak's early stages.