U.S -China Fight Picks Up Over WHA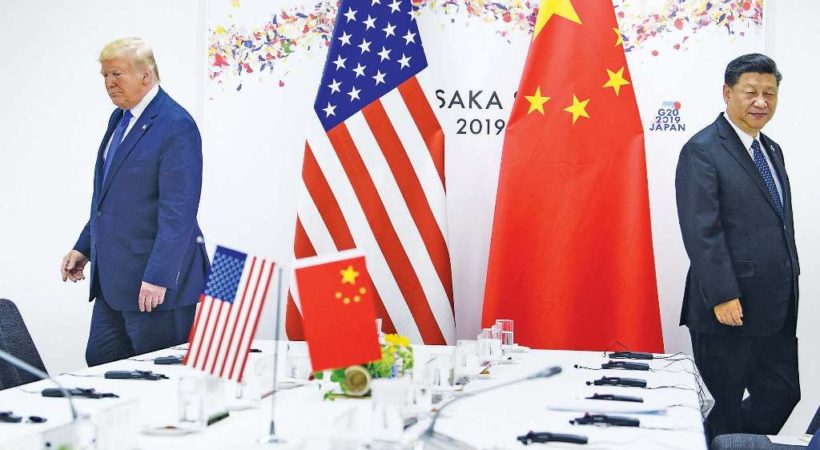 As acrimonious split between countries over coronavirus mishandling resumes, China criticized U.S. President Donald Trump's threat to withdraw from the World Health Organization, saying the U.S. tried to evade responsibility for failing to control the coronavirus there. The spokesperson of China's Foreign Ministry Zhao Lijian said Trump's remarks predestined "to slander China's prevention and control efforts".
Trump on Monday had tweeted a letter he had sent to WHO Director-General Tedros Adhanom Ghebreyesus in which Trump said that unless WHO commits to "substantive improvements over the next 30 days," he will make a temporary suspension of U.S. funding permanent.
According to data compiled by Johns Hopkins School of Public Health tensions between US and China boiled over at the virtual 73rd World Health Assembly yesterday, amid calls for investigations into source of the virus in China and the WHO's COVID-19 pandemic response.
In scathing remarks, US Health and Human Services Secretary Alex Azar blasted China and the WHO, NPR reports. "In an apparent attempt to conceal this outbreak, at least one member state made a mockery of their transparency obligations, with tremendous costs for the entire world," Azar said. "We saw that WHO failed at its core mission of information sharing and transparency when member states do not act in good faith."
"WHO must change, and it must become far more transparent and far more accountable," Azar said.
Walking a tightrope between the 2 global powers, Director-General Tedros Adhanom Ghebreyesus, expressed support for a transparent review of the pandemic response "at the earliest appropriate moment," according to the World Economic Forum.
"We all have lessons to learn from the pandemic," Tedros said. "Every country and every organisation must examine its response and learn from its experience."
President Trump, in a letter posted to Twitter late last night, threatened to permanently end all US funding to the WHO if it did not "commit to substantive improvements within the next 30 days," The New York Times reports.
US officials also hit back at China's pledge to donate $2 billion to the WHO for the COVID-19 response, implying that the funds are an attempt to curry favor and limit scrutiny of its early actions in the outbreak.
Other countries also pushed for more transparent data sharing and early warning systems, the World Economic Forum reported. South Korea's President Moon Jae made a call to give the WHO International Health Regulations more teeth.