U.S clears Pfizer Covid-19 vaccine for children age 5 through 11 years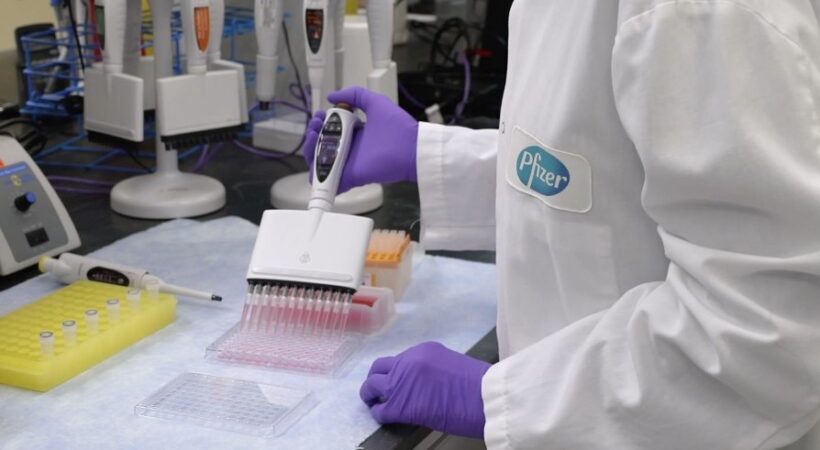 The US Food and Drug Administration (FDA) has approved the Pfizer-BioNTech Covid-19 vaccine for emergency use for children 5 through 11 years of age (also referred to as 5 to <12 years). With the FDA's approval, Pfizer-BioNTech Covid-19 vaccine has become the first vaccine to get permission in the U.S to use for children against Covid-19.
The Covid-19 vaccine manufacturing firms Pfizer and BioNTech said the vaccine would be inoculated in a two-dose regimen (sd-Pn-a³) 10-µg doses to the children in 21 days gap.
"Over 6 million children in the U.S. have been diagnosed with COVID-19 since the start of this pandemic, and a high number of young people continue to be infected every week. With this FDA authorization, we have achieved another key marker in our ongoing effort to help protect families and communities, and to get this disease under control," Albert Bourla, Chairman and Chief Executive Officer, Pfizer said.
However, before being administered, the Centers for Disease Control and Prevention's immunization advisory committee will make more detailed recommendations on which youngsters should get vaccinated on Tuesday.
"The rationale here is protect your children so that they can get back towards normal life," said FDA vaccine chief Dr. Peter Marks. "The tremendous cost of this pandemic has not just been in physical illness, it's been in the psychological, the social development of children" too.
Nearly 70% of 5- to 11-year-old were hospitalized for Covid-19 in the US with serious medical conditions, including asthma and obesity, according to federal tracking.
According to Pfizer study of 2,268 schoolchildren found the vaccine was nearly 91% effective at preventing symptomatic coronavirus infections.
A few countries have begun using other COVID-19 vaccines in children under 12, including China, which just began vaccinations for 3-year-olds, a LiveMint report said.
India's Bharat Biotech and Zydus Cadila are also working to create a vaccine for children.