Understand the Kerala style of social distancing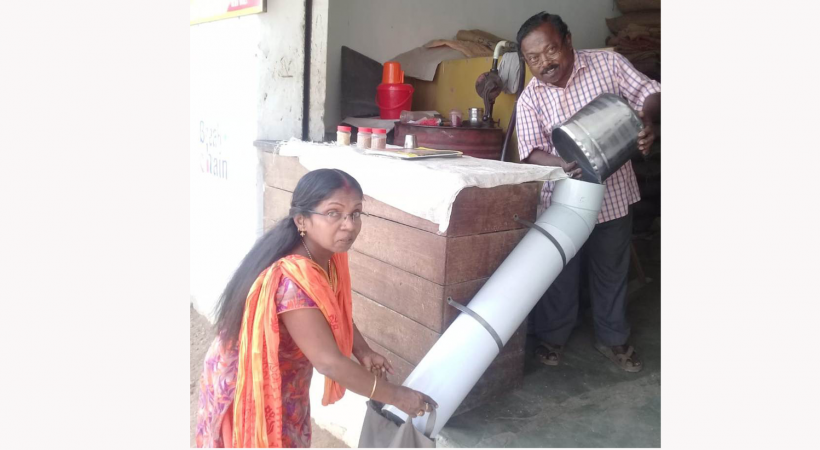 A tweet along with a pic posted by MP Shashi Tharoor that shows an innovative approach to social distancing done by a Kerala-based merchant has caught the attention of people in the social media circles.
Look how he is selling essential items to his customers by maintaining social distancing. This is the Kerala-style!
Shashi Tharoor tweeted after sharing a pic of the merchant selling his goods in a different style.
The acceptability of this tweet can be understood by the number of likes and comments it received. Over 18,000 people liked this tweet and more than 2,800 people re-tweeted the picture.
How to maintain physical distance between shopkeeper & customer while buying essential supplies — the Kerala way! #COVID19India pic.twitter.com/H1djrcFDSO

— Shashi Tharoor (@ShashiTharoor) March 25, 2020
The shopkeeper in the pic has kept a huge pipe in his shop through which he transfers the items to the buyer. He keeps his shop opened since he knows that people need to get their essential items and it will be difficult for all if his shop remains closed. To make it comfortable and hygienic for all, he adopted this method of maintain social distancing which he thinks is good for him and his buyer.
'It is good to maintain social distance' commented one person. Another commented, "A completely innovative approach." Another person commented, "All should be prepared to maintain social distancing, at the same time we should be responsible to our society too."