US department of labor introduces final wage rules for H-1Bs and green card holders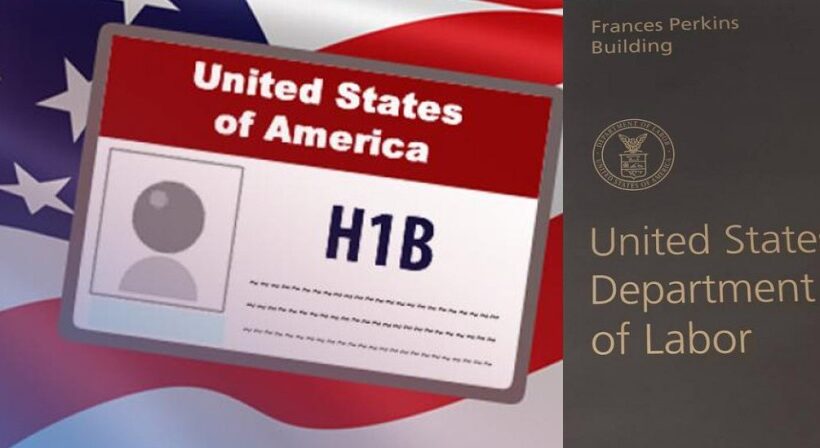 The US department of labour (DOL) has initiated implementation of the final wage rules hiking the H-1B visa, employment-based green cards job wages. In a second attempt, DOL will draft this rule in the federal register on January 14, a report by Times of India said.
It was on October 8 that the first proclamation of raising the H-1B wage requirements by 40% or more across all levels came in to effect.However three district courts revoked this interim final rule citing the rule did not comply with the the Administrative Procedure Act, which requires federal agencies to provide notice and the opportunity to comment before a regulation goes into effect. The court orders led to DOL revoking the interim final rule.
According to a report, Trump reckons that President-elect Joe Biden would have to carry the political implications of lifting the moratorium next year when many U.S. workers may possibly continue jobless due to the pandemic. The supporters of the proclamation argue that pandemic has caused widespread job loss and they urge the government to further impose ban on foreign workers.
However, U.S. President-elect Joe Biden has stated that he will introduce an immigration legislation "immediately" after taking office.Earlier, he had said that it would take months to change some of President Donald Trump's actions on immigration.
The new rule, which will be published in the federal register on January 14, is the second attempt by the Trump administration to hike the wages of foreign workers – such as those under the H-1B or PERM (aka green card) labor certification program.
According to a report by the Times of India the wage hike adversely impacted not just the technology sector, but also educational and research institutions and smaller hospitals. For instance, University of Michigan, in the lawsuit pointed out that if the required wage for each employee is increased by $2,500 on a yearly basis, the total increase in annual salaries (excluding benefits) would conservatively be one million dollars, which is unsustainable.
"The judge agreed that the poorly-drafted, improperly-issued rule did not comply with the procedural requirements for rule-making and was substantively arbitrary, incorrect, and irrational and ordered the DOL to reissue prevailing wage determinations that were issued under the rule," states AILA, the report said.
As of now, three court verdicts on DOL's interim final rule has gone in favor of the plaintiffs.