US Navy finds practising Yoga  makes sailors stay fit at sea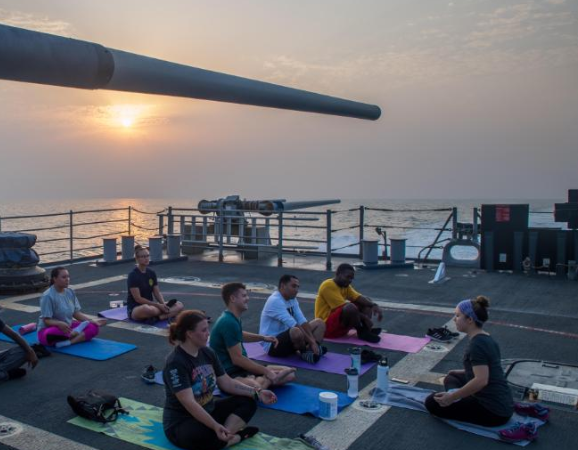 Originated in India thousands of years ago, Yoga is one health practice that remains still afresh with generations across the world. Its importance is growing day by day in our everyday life. It has been accepted as the most beneficial heath programme that suites all ages and gender to maintain a healthy body and mind. Practising of Yoga  regularly has been proved over the years that it is the best physical practice that helps reduce stress.
 Many countries have introduced Yoga even among their forces to keep their men in uniforms stress-free. 
Recently, the US Navy has tweeted the benefits of Yoga among its sailors. It also shared a picture which shows  sailors aboard a ship practising Yoga. 
"Did you know that #Yoga is one of the many ways that Sailors can get their mind and body right at sea to stay Navy fit?" the US Navy tweeted.
Calm before the storm. #Namaste

Did you know that #Yoga is one of the many ways that Sailors can get their mind and body right at sea to stay Navy fit? #FridayFitness pic.twitter.com/1FiYwQlOSn

— U.S. Navy (@USNavy) January 10, 2020