US proposes massive hike in H-1B, EB-5 visa application fees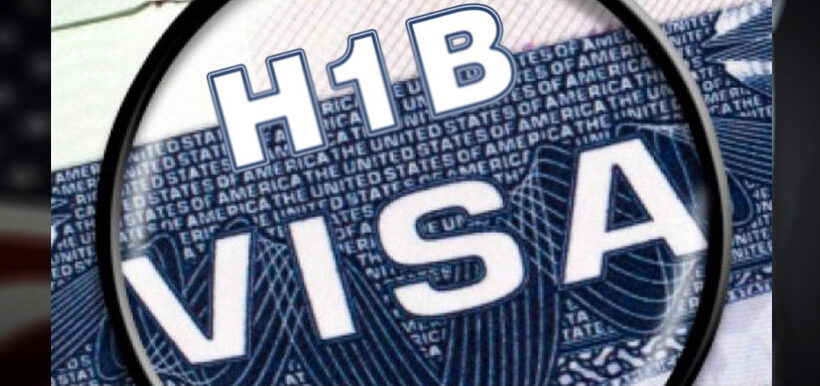 The application fees for employment-based visas, such as H1-B and L, are set to increase under a proposed US Citizenship and Immigration Services (USCIS) fee rule to recover operating costs and prevent case backlogs, an IANS report said.
According to the report, under the new proposal, which will be subject to a 60-day comment period before it takes effect, the application fee for H-1B visas for high-skilled workers would jump by 70 per cent to $780.
H-1B visa petitioners would also need to pay $215 in pre-registration fees, up from the current $10 fee, the report said.
"Although an increase from $10 to $215 may appear dramatic at first glance, the $10 fee was established simply to cover a small portion of the costs of the program, as opposed to no fee at all," the USCIS said in a statement, IANS reported.
In 2019, the DHS established a $10 registration fee per beneficiary for H-1B petitions, report said.
Under the proposed rule, employers hiring high-skilled foreign nationals will pay 201 per cent more for employees on L-1 petitions — a rise from $460 to $1,385, and 129 per cent more for individuals on O-1 petitions ($460 to $1,055), the report said.
Fees for requests to sponsor H-2A visas for agricultural workers will see a 137 per cent rise from $460 to $1,090, the report said.
There will be a 135 per cent rise in fees for H-2B visas for seasonal and non-agricultural workers from $460 to $1,080, the report said.
Applications for green cards from immigrants who are already in the US would increase by 35 per cent to $1,540, the report said.
Application fees for EB-5 visas would see a massive jump from $3,675 to $11,160 — a 204 per cent spike, the report said.
The new fees, the USCIS said in a statement on Tuesday, will allow it to fully recover its operating costs, reestablish and maintain timely case processing, and prevent the accumulation of future case backlogs, the report said.
The USCIS receives approximately 96 per cent of its funding from filing fees, the report said.
It is required to review its immigration fee structure every two years, but the current fee schedule went into effect more than six years ago, on December 23, 2016.
The onset of Covid-19 led to a dramatic reduction in receipts of new applications, resulting in a temporary drop in the agency's revenue by 40 per cent.
The USCIS will host a public engagement session on the proposed fee rule on January 11, the IANS report said.