US Visa: No In-Person Interview, Long Waiting Period Continues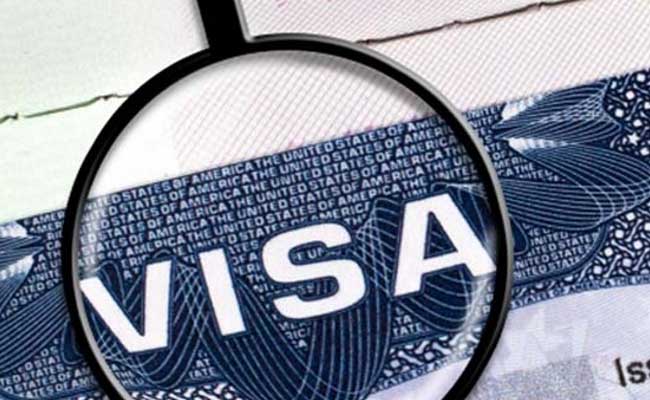 Starting this month, the US Embassy in India has resumed routine in-person Business and Tourist Visa B1 and B2 appointments.
The US Embassy stated that these are not placeholder appointments, and any placeholder appointments that had been made in the past have been cancelled and that these applicants may now re-enter the scheduling system to make regular appointments that are still available through 2023.
In addition, through December 31, 2022, the Department of State has authorized consular officers to waive the in-person interview requirement for certain categories of visa applicants.
US Visa In-Person Interview Waiver
According to a notice issued by the US Embassy in India, the in-person interview waiver will apply to travellers applying for F, H-1, H-3, H-4, non-blanket L, M, O, P, Q, and academic J visas who have previously been issued any type of visa and are applying for a visa in their country of nationality or residence.
This authorization does not apply to applicants who have previously been refused but have not been waived or overcome.
However, if additional information is needed from applicants, adjudicating consular officers may request an in-person interview.
Moreover, US Visa applicants who renew any visa within 48 months of its expiration remain eligible for an interview waiver.
Long Waiting Period Continues!
Commenting on the lengthy wait for US visa appointments, the embassy said that appointment demand is high across all visa categories and wait times for most routine nonimmigrant visa appointments at the US Embassy in New Delhi and the consulates in Chennai, Hyderabad, Kolkata, and Mumbai may be lengthy due to reduced staffing and numerous pandemic-related disruptions to our operations since March 2020.
It is to be noted that the average wait time for a visitor visa to the United States is over 500 days, or approximately one and a half years, implying that those who apply now will get an appointment for March-April 2024.
Request An Expedited Appointment
The US Embassy also said that Applicants can request an expedited appointment through our online appointment system. However, to request an expedited appointment, you must already have a confirmed interview appointment date.
If your expedited appointment request is approved, you will be notified via email with further instructions.
It must be noted that applicants should not cancel their current appointment until they have received confirmation that their request for an expedited appointment was approved.
Your request is still being considered if you have not yet received approval or denial.
"Expedited appointment slots are very limited. Please note that due to the high volume of requests, we cannot accommodate all travellers prior to their planned travel dates, even if the purpose of travel is time sensitive," the Embassy stated on its official website.
US Visa Fees Validity Extension
According to the US Embassy, many visa applicants have paid the visa application processing fee but have yet to schedule a visa appointment.
The US Mission will extend the validity of your payment (known as the MRV fee) until September 30, 2023, allowing all applicants who were unable to schedule a visa appointment due to the suspension of routine consular operations to schedule and/or attend a visa appointment with the already paid fee.
The Embassy of the United States also stated that it is working hard to restore all routine visa operations as soon as possible and as safely as possible.