USCIS Races to Issue 280,000 Available Green Cards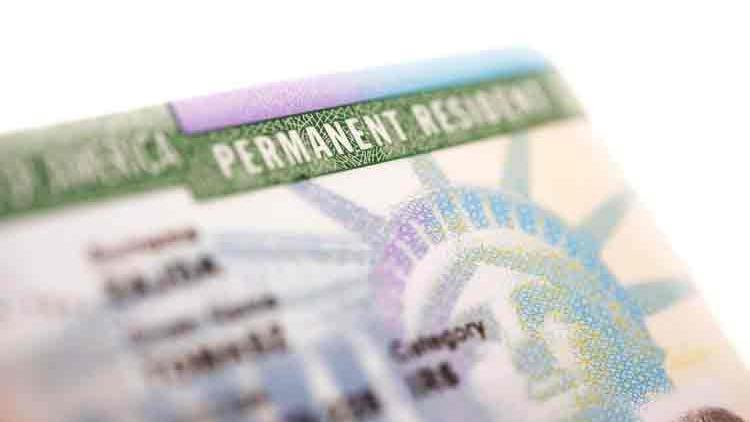 A record surplus of employment-based green cards available this year is putting the pressure on top immigration agency officials to issue all available visas before the fiscal year ends, a Bloomberg report said.
According to the report, more than 66,000 employment-based green cards went to waste last year as US Citizenship and Immigration Services officials worked through massive pandemic-driven backlogs and an unprecedented number of petitions for work visas.
The agency faces an even bigger workload this year than last—280,000 green cards compared to 262,000 in fiscal 2021—but said it's well-positioned to issue all of the available visas before the fiscal year ends Sept. 30, the report said.
The unprecedented number of available work-based green cards could mean an infusion of newly mobile workers to help meet an ongoing labor shortage. Unlike temporary work visas such as H-1Bs, green cards allow workers to switch employers freely without losing their immigration status.
The green-card surplus also promises faster resolution for thousands of Indian and Chinese immigrants stuck in years-long backlogs because of per-country visa caps.
"We're definitely seeing an increase in the number of approvals coming through," said Emily Neumann, a managing partner at Reddy & Neumann PC in Houston. "I hope it's not too little, too late."
Digging Out
The high numbers of available employment-based green cards over the past two years is a result of closures and limited capacity at US embassies and consular offices amid the Covid-19 pandemic. Many family-based visas the State Department didn't process abroad "rolled over" the following year into the employment-based category, which typically has a cap of 140,000 visas per year.
"The problem last fiscal year was massive barriers before we could even start working through green card applications", Bloomberg reported quoting a USCIS official.