Uttar Pradesh to host a three day long celebration of Deepotsav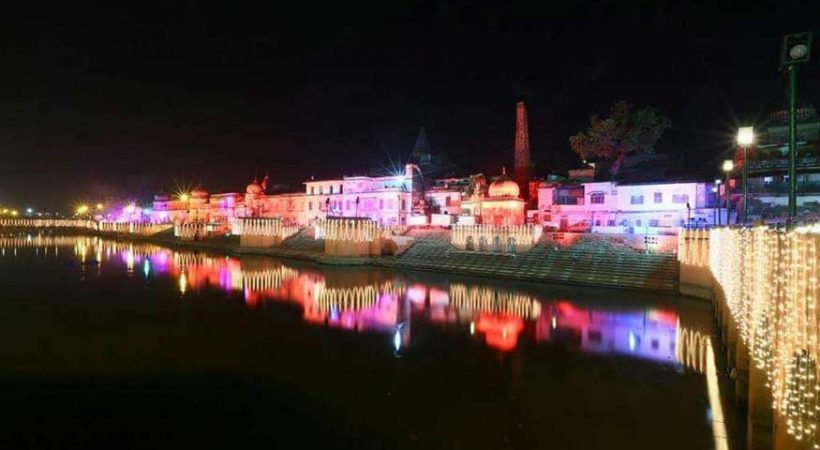 Deepotsav festival 2018 is designed to be celebrated between the 4th and 6th of November in Ayodhya, Uttar Pradesh. Different from the single day celebration last year, this year would witness a three day long celebration of the festival.
A three-dimensional statue of Lord Ram with 'Jatayu' (the bird that tried to save Sita when Ravana was abducting her) which is 30 feet tall will be the main attraction of the 'Deepotsav' this year. Devotees would enter the Ram Katha Park through the 'heart' of Hanuman and a 20 feet 'paduka' (footwear) of Lord Ram will be on display. As per the tradition, Bharat had ruled Ayodhya for 14 years, keeping 'paduka' of Lord Ram on the throne. An open competition on Ram Darbar will be held as part of the ceremony and artists from countries like Indonesia. Cambodia, Trinidad, Sri Lanka and Malaysia will perform the Ram Lila.
According to sources, the chief minister Yogi Adityanath wants Deepotsav this year to be a memorable event. Accordingly, many unique and attractive programs have been planned and authorities hope that the celebration would be beneficial for the Uttar Pradesh tourism sector too.
One of the main attractions during the day will be three lakh 'diyas' (mud lamps). More than three lakh lights will be lit on the banks of Saryu River on November 6 on Diwali. Last year, the state government had set a record by lighting 1.5 lakh diyas on the banks of the river Saryu. Moreover, there would be fireworks and Rangoli decorations everywhere on the streets. Authorities claim that the entire city would be illuminated and a laser show and a water projection show would be held.
Apart from that, the foundation stone of a memorial dedicated to Queen Ho of South Korea who belonged to Ayodhya, would be laid as part of the celebration.
The story of Queen Ho dates back to 2000 years when the 16- year- old princess from Ayodhya, accompanied by her brother, sailed to Korea and married King Kim Suro. The King later built a temple at the place where they first met. The Mayors of Ayodhya and Kim-Hae city of South Korea had earlier signed a 'Sister City Bond' in March 2001.