Valued at $5.7 billion, Byju Raveendran becomes India's newest billionaire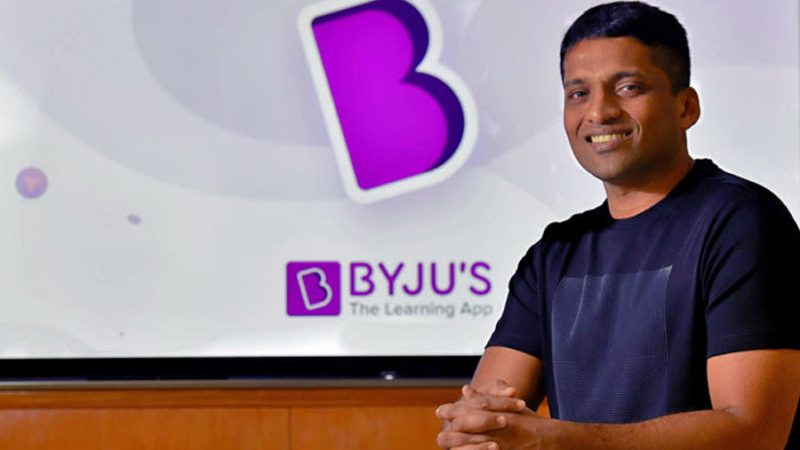 Byju Raveendran, the 37-year-old young entrepreneur, from the south Indian state of Kerala made this amazing achievement of becoming the newest billionaire in just eight years, without an investment to tell, except his mathematical prowess, a will to work hard and some innovative ideas about teaching.
Starting with an internet education venture, Think & Learn in 2011 in Bengaluru , which offered online lessons to children studying in various classes, Raveendran showed how innovative ideas can be converted to a money-spinning business.
It was , indeed, a new experience to the students, who suffered at the hands of teachers in crowded classes for no results. His effort to make learning easy through internet found many takers in a short span of time. His online lessons assured some sort of a personal attention to the student. The popularity and acceptance of the scheme across India made way for the launch of Byju's app, an online learning technology wonder in 2015.
The new app has been well-received as it is in line with the need of the hour. India is on the speed track of growth to become one of the major economies and needs competent people in different sectors to take on its competitors. This awareness spread fast and Raveendran made use of it brilliantly.
It's no wonder that investors rushed to have stakes in the most potential business venture. Latest to join the very successful Raveendran is Qatar Investment Authority. According to reports, some of the other major stake holders include Nasperss Venturs,Tencent Holdings Ltd.,Sequoia Capital and Facebook founder Mark Zuckerberg and wife Priscilla Chan.
It is also reported that Byju's app is teaming up with Walt Disney Co to take its services to the United States. The tie-up with Walt Disney is considered the biggest step so far in terms of "expansion and creativity" by the young entrepreneur. The Byju's app- Walt Disney project would feature, according to reports, children's favourite Disney characters in the roles of teachers who would appear on screen and interact directly with students.
"In his new app, Disney staples from The Lion King's Simba to Frozen's Anna teach math and English to students from grades one through three. The same characters star in animated videos, games, stories and interactive quizzes," Times of India said.
"Kids everywhere relate to Disney's Simba or Moana, who grip kids' attention before we take them through the loop of learning," said Raveendran, TOI reports
Hailing from Azhikode, a coastal village, in Kannur district of Kerala, Byju Raveendran, as a child, loved playing football than sitting in classrooms. But he learnt his lessons well on his own way at home. After graduating in engineering, he landed a job in Bengaluru. There, during free times, he used to take classes for some of his friends preparing for entrance examination. Finding his classes very helpful, more students rushed to attend his lessons. With the number of students increased day by day, he had to shift his classes to a hall first and later to sports stadiums, where he taught thousands who were aspiring for joining India's top engineering and management institutions
The result that year proved his mastery over the subjects he taught and the way he taught . It was a turning point in his career life. Thus born Think & Learn, in Bengaluru.
Now Byju's app has reportedly 35 million signed up subscribers and it is growing… beyond borders.
Praveen Vikkath