Video: Shocking video of a British Airways plane's tail hitting the ground goes viral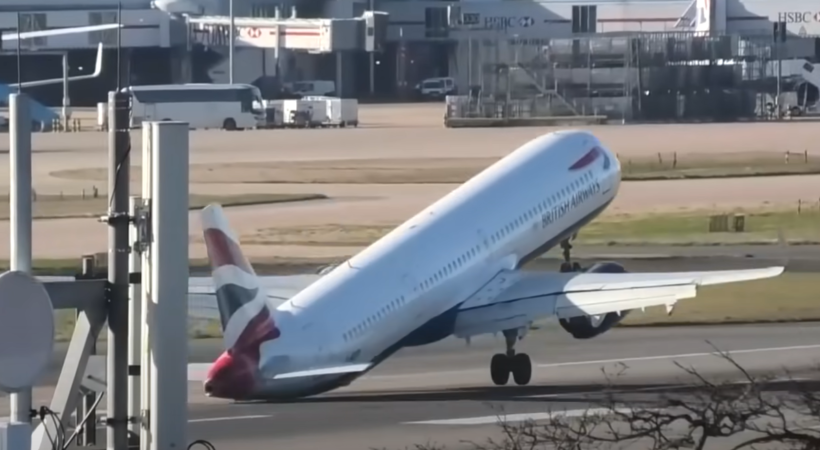 An incredible video of a British Airways swaying in a strong wind and hitting the ground while landing at London Heathrow has gone viral on social media. It can be seen on the video that a British Airways A321 tail strike and go-around during the Storm Corrie.
Winds of up to 92mph were battering the UK causing chaos for travelers.
The A321 was operating BA1307 from Aberdeen.