WhatsApp may stop working on some phones soon: Check if your phone is on the list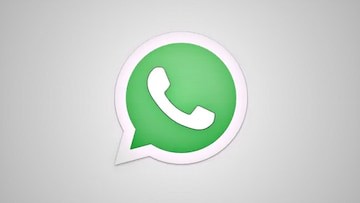 The Facebook-owned instant messaging platform WhatsApp may completely stop working on all Windows-supported phones from tomorrow   ( 31 December, 2019), says a report by livemint.com
The report quoting the information on WhatsApp FAQ section  said, " the popular messaging app will also not work on a number of smartphones."
As updated on the FAQ section of the messaging app, there are several Android and iOS phones that may not be able to run the app as the company will withdraw support for older versions of OS from 1 February, 2020, the report said.
According to the report,  the WhatsApp FAQ section says Android phones running on Android 2.3.7 operating system and lower as well as iPhones running on iOS 8 and lower will not be compatible with the chat app from next year.
WhatsApp also stressed that these older versions of Android and iOS operating systems "can no longer create new accounts, nor re-verify existing accounts after February 1, 2020."
However, it will keep the app running for select phones with KaiOS 2.5.1+ OS, including JioPhone and JioPhone 2.
 WhatsApp had earlier announced that it is also withdrawing support for all Windows phones from December 31, 2019 — the same month that Microsoft ends support of its Windows 10 Mobile OS. The company also added that the app "might not be available in the Microsoft Store after July 1, 2019."
"But, if you have a Windows smartphone, and don't want to lose all your chats and information after 31 December, 2019 there is an option to save your chats, the  report said."
The option is:
Open the chat you wish to export, and tap on Group Info.
Tap 'Export Chat'. You'll then be given the option to download the chat with or without media. Choose your option and export all your chats.
Here is the list of all the operating systems that will not support WhatsApp from next year:
-Android versions 2.3.7 and older
-iOS 8 and older
-All Windows OS phones from 31 December, 2019
WhatsApp also listed the operating systems that the app supports and recommends users to use the following updated devices:
-Android running OS 4.0.3+
-iPhone running iOS 9+
-Select phones running KaiOS 2.5.1+, including JioPhone and JioPhone 2