WHO denies the allegation that Xi Jinping dialed Tedros to 'delay global warning' on Covid-19 outbreak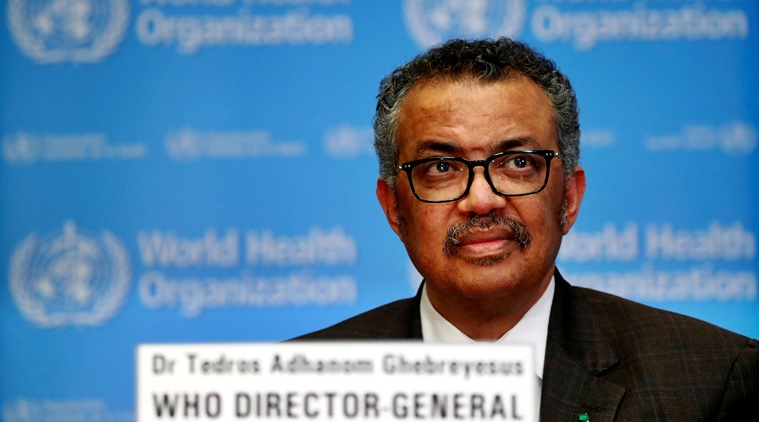 In a series of tweet World Health Organisation has denied German news outlet, Der Spiegel's report that Chinese President Xi Jinping personally asked WHO Director-General Tedros Adhanom to 'delay a global warning' regarding the coronavirus outbreak during a phone call in January.
It was referring intelligence from the country's Federal Intelligence Service, known as the 'Bundesnachrichtendienst' (BND), the Der Spiegel, published the report that claimed China "urged" the WHO to "delay a global warning" about the coronavirus outbreak.
According to the report, the intelligence have detected that Xi and Tedros spoke by phone on January 21 during which the Chinese President "urged" the WHO chief to "hold back information about a human-to-human transmission and to delay a pandemic warning." "The BND assumes that China's information policy lost four to six weeks to fight the virus worldwide," the report further added.
At the same time, the WHO, said the quite opposite, calling the claims "unfounded and untrue." In a series of tweets, the WHO clarified that there was never a phone call between chief Tedros and Xi Jinping.
"Der Spiegel reports of a January 21, 2020, telephone conversation between Director-General Tedros Adhanom Ghebreyesus and President Xi Jinping of China are unfounded and untrue," the WHO said. "Dr. Tedros and President Xi did not speak on Jan. 21 and they have never spoken by phone. Such inaccurate reports distract and detract from WHO's and the world's efforts to end the COVID-19 pandemic."
Statement on False Allegations in @derspiegel: Reports of a 21 Jan phone call between @DrTedros & 🇨🇳 President Xi are unfounded & untrue. They didn't speak on 21 Jan & have never spoken by 📞
Such inaccurate reports distract & detract from WHO's & the 🌍's efforts to end #COVID19

— World Health Organization (WHO) (@WHO) May 9, 2020
A spy file compiled by Five Eyes intelligence agencies of the US, Canada, the UK, Australia and New Zealand had earlier alleged that China had denied the virus could be spread between humans during the outbreak's early stages and the World Health Organization did the same.
Surprisingly, it is also found that on January 14, weeks after the alleged evidence, the World Health Organization tweeted: "Preliminary investigations conducted by the Chinese authorities have found no clear evidence of human-to-human transmission of the novel #coronavirus (2019-nCoV) identified in #Wuhan, #China."
Preliminary investigations conducted by the Chinese authorities have found no clear evidence of human-to-human transmission of the novel #coronavirus (2019-nCoV) identified in #Wuhan, #China🇨🇳. pic.twitter.com/Fnl5P877VG

— World Health Organization (WHO) (@WHO) January 14, 2020