Wing Commander Abhinandan Varthaman, five Mirage-2000 pilots Get top military honors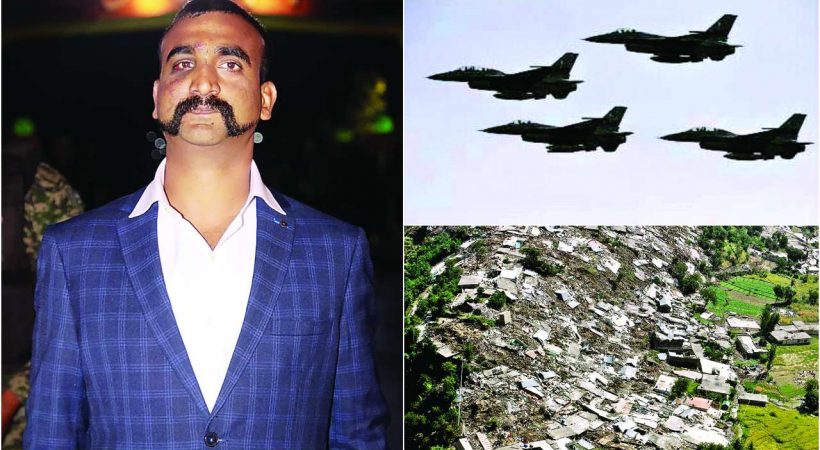 Indian Air Force fighter pilot Wing Commander Abhinandan Varthaman, who shot down Pakistan's F-16  and the five Mirage-2000 fighter  pilots who destroyed  the Jaish-e-Mohammed terror facility at Balakot by precision bombing will be  decorated with top military honours on Independence Day. While Varthaman will be honored with Vir Chakra the third highest military honour, the Mirage-2000 pilots  who brought heavy  loss of men and machine to the enemy will be honoured with Vayu Sena Medal.
Varthaman, flying a MiG-21 Bison on  February 27 shot down a Pakistani F- 16  over the Line of Control (LoC) and got ejected after  his fighter was hit by a missile.  He landed in Pakistan.  Pakistan captured him and held him under its custody for nearly 60 hours, but was forced to return him to India after India made a strong diplomatic move which created an international protest against Pakistan.
The Balakot strike by IAF's Mirage-2000 fighter pilots on February 26 was in response to the Pak terror attack on Pulwama that killed 40 CRPF men  on February 14.  The five pilots, Wing Commander Amit Ranjan and Squadron Leaders Rahul Basoya, Pankaj Bhujade, Shashank Singh and BKN Reddy, who destroyed the  Balakot terror camp    will receive  the Vayu Sena Medal for gallantry.
According to reports, the dare-devil IAF pilots struck the terror camps at  Balakot with Spice2000 bombs with penetration warheads which pierced through rooftops before exploding inside, destroying everything.
The gallantry awards this year include two Kirti Chakras, one Vir Chakra, 14 Shaurya Chakras, eight Bar to Sena Medals (Gallantry), 90 Sena Medals (Gallantry), five Nao Sena Medals (Gallantry), seven Vayu Sena Medals (Gallantry) and five Yudh Seva Medals
Sapper Prakash Jadhav from the Army  has been awarded posthumously the Kirti Chakra .  It is the second-highest peacetime gallantry award. Harshpal Singh, Deputy Commandant, CRPF,   also gets the Kirti Chakra honour.