Witness the Historic Moment: Live Streaming of Chandrayaan 3 Moon Soft Landing on Mobile and Television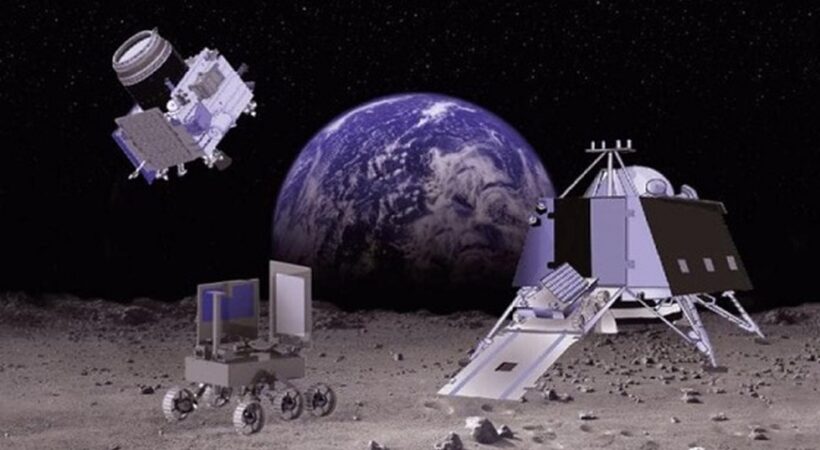 In an exhilarating revelation, the Indian Space Research Organization (ISRO) has officially confirmed the upcoming lunar soft landing of Chandrayaan 3 on August 23, 2023, at approximately 18:04 IST (6:04 PM). This extraordinary feat will be broadcasted live through ISRO's official website, social media platforms, YouTube, and televised for audiences worldwide.
For those equipped with smartphones or computers and an active internet connection, the Chandrayaan 3 moon landing can be experienced from the comfort of home. The live stream is scheduled to commence around 17:27 IST (5:27 PM), leading up to the momentous landing at 6:04 PM.
Furthermore, the grandeur of this event can also be relished by tuning into the DD National channel, offering free access to the broadcast. ISRO extends a cordial invitation to schools and educational institutions, encouraging them to arrange live viewings of the Chandrayaan-3 soft landing on their premises.
Chandrayaan-3 Mission:

🇮🇳Chandrayaan-3 is set to land on the moon 🌖on August 23, 2023, around 18:04 Hrs. IST.

Thanks for the wishes and positivity!

Let's continue experiencing the journey together
as the action unfolds LIVE at:
ISRO Website https://t.co/osrHMk7MZL
YouTube… pic.twitter.com/zyu1sdVpoE

— ISRO (@isro) August 20, 2023
The impending Chandrayaan-3 Mission marks a watershed moment in India's pursuit of space exploration, poised to achieve the extraordinary feat of a soft landing on the lunar surface. This achievement not only stands as a testament to Indian prowess in science, engineering, technology, and industry but also ignites a spark of curiosity and passion for exploration among our youth. The landing event promises to invoke immense pride and unity as we collectively celebrate India's accomplishments in the realm of space science and technology. Moreover, it is anticipated to cultivate an environment of scientific inquiry and innovation, nurturing the spirit of exploration and advancement.
As the countdown to this monumental moment continues, the world eagerly awaits the Chandrayaan 3 moon soft landing, a beacon of India's strides in space exploration."