Yesudas celebrates 80th birthday at Kollur Sri Mookambika Temple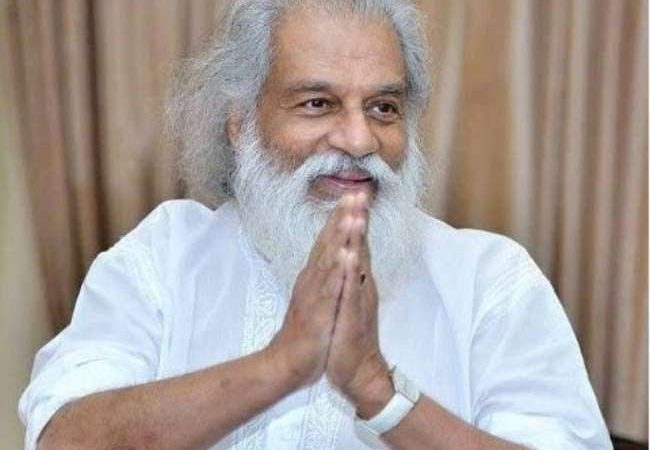 Padma Vibhushan KJ Yesudas, one of the most loved and respected  Indian singers, has celebrated his 80th birthday as usual at Kollur Sri Mookambika Temple in Karnataka today. For the last 49 years he has been celebrating his birthday along with his family members, disciples and fans at Mookambika Temple  on January10. Yesudas with his family members arrives at the temple a day before and stays back overnight to witness and take part in the special poojas and prayers, which start in the early morning, in his name. He also sings devotional songs before Goddess Saraswati, the deity of the temple. It is considered very auspicious to perform before the Goddess and seek Her blessings. 
Thousands of  the legendary singer's disciples and fans also come to Mookambika Temple on January 10 to become part of the poojas and prayers and seek blessings for their dear singer,  whom Keralites fondly address as Ganagandharvan, the celestial singer. Led by renowned musician Kanjangad Ramachandran, his disciples also perform before the Goddess and their dear master,  making this birthday event a special musical tribute to their guru.
Adept in both classical and film songs, Yesudas has sung in most of the Indian languages, English, Arabic, Latin and Russian. Music experts say his voice is unique and suits all languages. It is jokingly  said that Keralaites might have listened to his mellifluous voice day and night more than to their parents'.
The nation honoured him with the second highest Civilian Award, Padma Vibhushan in 2017. He received national award for  best playback singer eight times. Unesco honoured him for his Outstanding Achievements in Music and Peace in 1999.