Yoga with Chinese Elements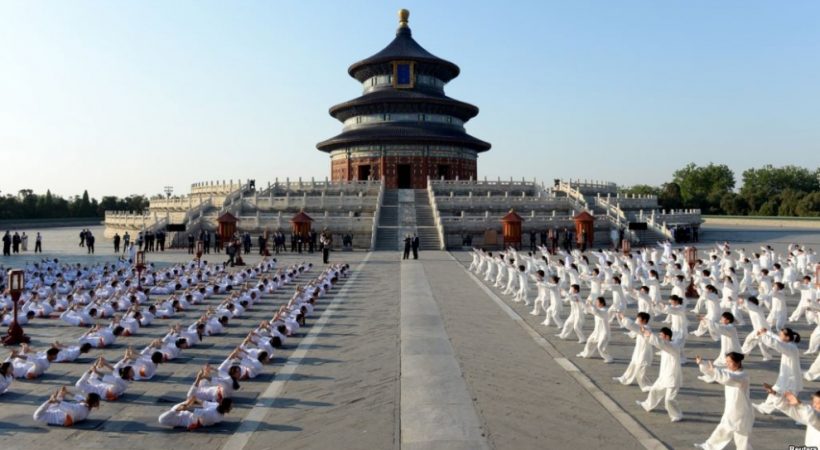 Situated in the Yunnan Province of Southwest China, India-China Yoga College (ICYC) is on an attempt to combine yoga with Chinese characteristics. The institution which was confounded by the Indian Council for Cultural Relations and Yunnan Minzu University after the visit of the Indian Prime Minister Narendra Modi to China in 2015. The institution offers a Master Degree in Yoga and the syllabus of this course consists of nine subjects including the basic principles of yoga, Chinese culture, Indian culture and the physical therapy of yoga.
In order to be admitted to ICYC, the applicants are required to pass the postgraduate Entrance Exam of China. The Postgraduate course is scheduled over three years; two years in China and one year in India. In 2017, 40 students enrolled themselves for the Undergraduate course and in 2018, 12 candidates were admitted for the Postgraduate Course.
Many students of the institution testify that they were able to find peace from Yoga and that they were happy to understand and keep in contact with Chinese and Indian cultures at the same time.
The institution is more of a fraternity wherein teachers and students work together to blend Yoga with various elements from the Chinese culture. The institution is also optimistic about the future of Yoga, taking into consideration the growing demand and interest in Yoga in China and is also planning to start a doctoral program in the near future.